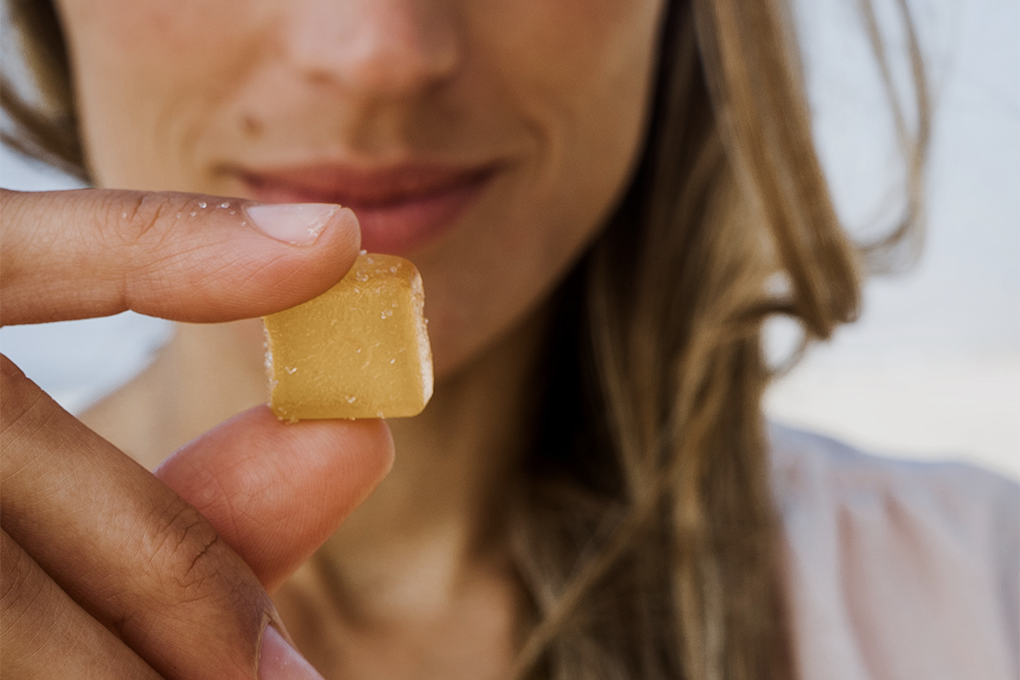 December 27, 2022
Is Delta-9 Legal in Tennessee
Despite the vibrancy of the hemp industry in the US, there are grey areas that might expose users to legal issues. Not many people fully comprehend the question of Delta-9's legality. And this is because cannabis laws at the federal and state level tend to conflict.
All this comes down to provisions in the 2018 Farm Bill that give states the power to develop their cannabis laws, taking into consideration the stipulations of the 2018 federal farm bill.
In determining whether Delta-9 is legal, the most important factor to consider is the source of the cannabinoid. Does it originate from hemp or cannabis? Once you have made this distinction, the rest is pretty much a walk in the park.
Nonetheless, the short answer to whether Delta-9 is legal in Tennessee is yes.
However, it is not as straightforward as it seems. There are other considerations on which anyone seeking to purchase, sell, or own Delta-9 must be clear. So, in this article, we highlight the issues you should know about before owning Delta-9 in Tennessee.
In particular, we will clarify what the federal law says vis-à-vis the state laws on cannabis. Then we will cap it off by telling you where to get high-quality Delta-9 products.
Key takeaways 
Delta-9 THC is a federally legal cannabinoid under the 2018 federal Farm Bill.

This cannabinoid is also legal in Tennessee thanks to the federal Farm Bill, Senate Bill 357, and House Bill 1164.

Hemp-derived Delta-9 is not a controlled substance in Tennessee.

As a result, there are no limits on how much Delta-9THC you can purchase in this state.
Delta-9 THC and Federal Law
The federal position on the legality of Delta-9 is summarized in the Farm Bill signed into law on December 20, 2018.
This bill addresses a raft of issues relating to agriculture and nutrition, but most importantly, it made cannabis legal. The cannabis in question is not the regular run-of-the-mill type you may be thinking about.
Instead, it legalized hemp – a type of cannabis plant with not more than 0.3% THC content by dry weight. The direct implication is that hemp cannot make you 'high.'
But for decades, the federal government did not differentiate between hemp and cannabis. Consequently, they were both illegal under the Marihuana Tax Act (1937) and the Controlled Substances Act (1970).
Enter the 2018 Farm Bill (also known as the Agriculture Improvement Act) and how things changed. It allowed hemp farming not on small-scale programs but on a broad scale to facilitate and protect cannabis research and exploit potential economic interests. Furthermore, it allowed hemp products to move across different states for commercial and other purposes.
Here is the best part – it does not restrict the possession, sale, and transport of hemp-based products as long as they are produced in a manner compliant with federal law. 
So, what does this all mean in a nutshell?
It means that Delta-9THC obtained from hemp is completely legal. However, if it is extracted from a cannabis plant with more than 0.3% THC content, it would be considered illegal as the source is non-hemp or cannabis.
Tennessee Delta-9-THC Laws
After the 2018 Farm Bill became law, Tennessee followed suit by enacting Senate Bill 357. This legislation effectively made hemp products legal in the state.
Like the federal Farm Bill, Section 12 of SB 357 redefined hemp as:
The plant Cannabis Sativa L. and any part of that plant, including the seeds thereof and all derivatives, extracts, cannabinoids, isomers, acids, salts, and salt isomers, whether growing or not, with a Delta-9-tetrahydrocannabinol (THC) concentration of not more than three-tenths of one percent (0.3%) on a dry weight basis.
But while many people consider Tennessee a laggard for failing to enact progressive cannabis laws, in 2015, its legislature passed the Public Chapter 916 that spelled out the protocols, statutes, rules, and SOPs under which hemp farming in the state was to be governed. 
Earlier in 2014, it passed House Bill 2445, which decriminalized the cultivation of industrial hemp in Tennessee.
Three years later, in 2017, it passed a bill (House Bill 1164) that permitted the cultivation of hemp with less than 0.3% THC. So, in effect, Tennessee is a frontrunner as far as legalizing hemp farming is concerned.
However, there were, as you can expect, certain restrictions. For starters, hemp growers were to be licensed by the Department of Agriculture (DoA). It also clarified that hemp was not cannabis under Tennessee's Controlled Substances Act if either:
It was owned by a state-licensed hemp producer, or

Procured according to the rules of the DoA.
Where does all this leave us concerning the legality of Delta-9 in Tennessee? It essentially means that hemp-derived Delta-9 is legal in the Volunteer state.
Is Delta-9 a Controlled Substance in Tennessee
Cannabis—whether for medical or adult use—is illegal in Tennessee; this state has some of the strictest anti-cannabis laws in the country. So, whenever reference is made to Delta-9, the singular conclusion is that the compound referred to is hemp-derived Delta-9 THC.
So, is Delta-9 a controlled substance in Tennessee? The answer is a resounding NO! 
As long as it is derived from hemp that complies with the provisions of the 2018 federal Farm Bill and a host of legislation by the Tennessee legislature, Delta-9 remains a legal substance that can be purchased and enjoyed by residents of the Volunteer state.
However, there is a challenge. With the influx of cannabis brands pushing their products into the market, verifying that the Delta-9 in a product is purely hemp-derived can be difficult. It means anyone using Delta-9 products in Tennessee walks a thin line between breaking the law and remaining a law-abiding citizen.
A recent analysis of a sample of the most popular Delta-9 products on the US market found some disconcerting discrepancies. It showed that some products contained as much as 360% higher THC content than federal and state laws stipulate. 
The survey also showed that over 50% of the products were inaccurately labeled, with most overstating their THC content. 
The 0.3% THC cut-off point was intended to limit the amount of intoxicating compounds in hemp products. However, most cannabis brands seem to ignore this intent of the law. How?
Let's say you buy a Delta-9 product weighing 10 grams. The law allows it to have 0.3% THC (or less), which equals 0.03 grams or 30 milligrams. Unofficially, the legal amount of Delta-9 THC in states that permit adult use is between 5 and 10 mg. 
In this case, our hypothetical hemp product would have 3 to 6 times higher THC content than is legally allowed for edibles. Researchers argue that anything over 3 mg of THC contravenes the original intent of the 2018 Farm Bill. They have called on state regulators and the FDA to crack the whip and reign in potentially intoxicating cannabis products disguised as hemp.
This means that you may be committing a drug-related offense by possessing and using a Delta-9 product that is not compliant with the law. 
To be safe, always check the product's certificate of analysis (CoA). These are normally issued by independent third-party laboratories after certifying that a company's hemp products meet the legal requirements.
Delta-9-THC Possession Limits in Tennessee
Since Delta-9-THC derived from hemp is not regulated, it has no possession limits. In effect, this means you can purchase as much Delta-9 as you can. The only condition is that the THC content should not surpass the 0.3% limit.
However, it has been argued that the 0.3% THC cut-off limit ideally refers to the entire plant material, not the SKU. Cannabis brands have exploited this misinterpretation of the law to develop products whose total THC content easily goes beyond the legal limit.
As such, some hemp products can contain high enough Delta-9 quantities to induce an intense 'high.' This subverts the intent of the 2018 Farm Bill and SB 357 that exempted hemp from the list of controlled substances.
Is Delta-9-THC Legal in Tennessee
Yes, Delta-9-THC is legal in Tennessee, but on two conditions:
It must be obtained from hemp, and 

The hemp must not contain more than 0.3% THC content by dry weight.
Many brands legally sell a wide range of Delta-9 products in Tennessee, most of which can be bought online or in-store. 
Indeed, most people find it convenient to purchase these products online since they tend to be from reputable brands. Such brands guarantee that their products are safe and of high quality. 
Where to Buy Delta-9 Gummies in Tennessee 
Delta-9 is legal in Tennessee, and so are Delta-9 gummies. So if you are a resident, we recommend buying your products from Dragon Hemp.
Dragon Hemp products are practitioner-formulated to support performance and recovery. We specialize in combining hemp CBD and Chinese herbs in different formulas to tailor our products to perform specific functions.
So, whether you are seeking relief from pain and inflammation, better sleep quality, or stress and anxiety reduction, we have just what you need! Click on this link to view our full range of products and let us know how we can help.
But if you are simply looking to sign off in style from a hectic workday, our Delta-9-THC Chill Gummies are the real deal. Packing up to 5 mg of Delta-9 and a super-concentrated blend of natural cannabinoids, these delicious gummies will elevate your mood in no time and deliver a relaxing buzz, helping you end the day feeling at ease.
Also, check out this video to learn more about the differences between Delta-8, Delta-9, and Delta-10 and their effects.
Our products ship to all 50 states, so if you reside in Wisconsin or Georgia, find out how you can order them!
Feel like yourself again.
Peruse our collection of plant-based therapeutics blending time-honored herbal remedies with next-generation cannabinoid extracts.