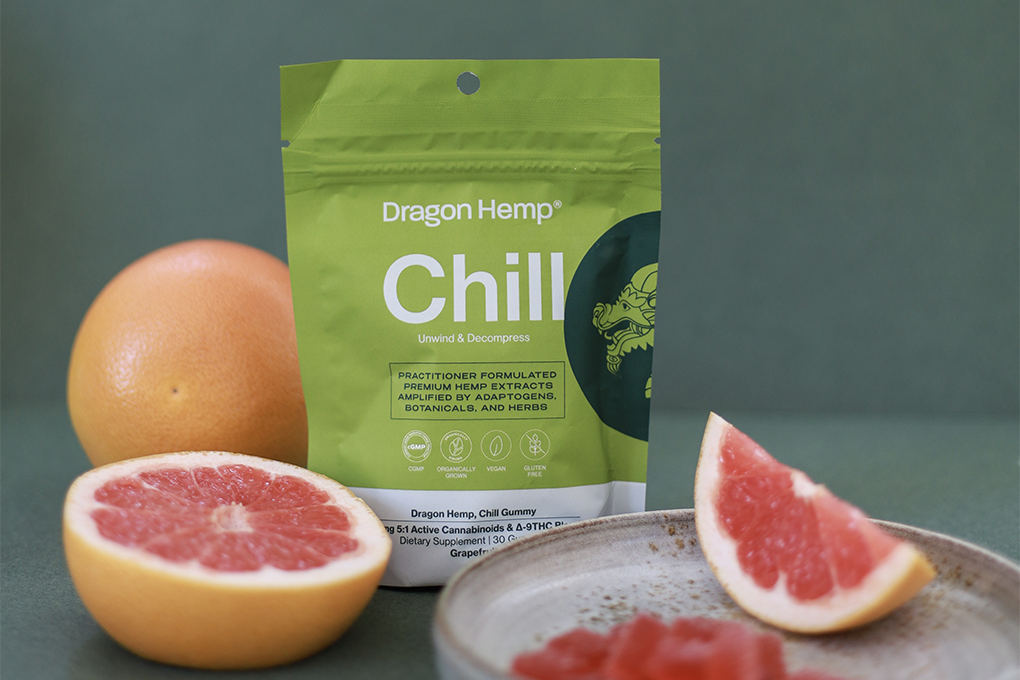 November 20, 2022
Are Delta 9 Gummies Legal in Wisconsin?
There is no doubt that cannabis use is at an all-time high as a result of the push to legalize the substance. Even before its legalization, it was still one of the most used federally illegal substances in the US, with data from the CDC indicating that roughly 18% of Americans had used it at least once.
Currently, things are slightly different – cannabis is somewhat legal thanks to the 2018 Agriculture Improvement Bill (also known as the Farm Bill). With respect to cannabis, this law significantly altered the landscape, effectively making cannabis with less than 0.3% THC content legal federally.
But how has this affected cannabis products, especially those whose main ingredient is THC? Well, cannabis law is a bit amorphous at the moment since every state has its own rules on the use and possession of delta-9 THC. 
Moreover, not many will be happy that some states are reviewing their cannabis laws to prohibit THC. Already, delta-8-THC is facing a renewed anti-marijuana wave in some states as they seek to curtail its sale citing insufficient research on the cannabinoid's psychoactive properties.
But while all this is happening, where does delta-9-THC stand? Delta 9's psychoactive properties are much stronger, so understandably, some states are already rethinking its legality. Is Wisconsin one of these states? Read on to find out.
Key takeaways
Delta-9-THC (or simply THC) is the main psychoactive component in cannabis.

Its legality is fluid and often depends on its source and concentration, as spelled in the 2018 Farm Bill.

Recreational and medical cannabis remains illegal in Wisconsin, but some municipalities have permitted the possession of low amounts of cannabis.

There are no restrictions on the amount of hemp-derived products you can possess in Wisconsin.
Delta-9-THC and Federal Law
When people talk about THC, more often than not, what they have in mind is delta-9-THC. This is the most abundant cannabinoid in cannabis and possibly the most famous too. 
It is psychoactive, meaning it will make you "high" if you consume sufficient amounts. It is this psychoactive property that pushed the federal government to impose sanctions on marijuana in the 1930s. It was alleged that it made users "lust for blood" and become manically violent.
Up until 2018, cannabis remained pretty much illegal in the country. However, with the passage of the 2018 Farm Bill, hemp was removed from the list of regulated substances, or more aptly, the Schedule I list. 
The Farm Bill defines hemp as "any cannabis plant, or derivative thereof, that contains not more than 0.3 percent of delta-9 tetrahydrocannabinol ("THC") on a dry weight basis." As a result, delta 9 obtained from hemp is legal according to federal law.
So, if you are not using hemp-derived delta 9, any other delta 9 you may be using is probably an illegal substance that could get you into serious problems.
Federally, cannabis laws are set out in the Controlled Substances Act (CSA), which regulates and classifies prohibited drugs based on their medicinal value and abuse potential. Under these laws, marijuana—and any substance with high THC content (0.3% or higher)—are Schedule I controlled substances.
Substances classified as 'Schedule I' have a high potential for abuse and no medical value. So, anyone "growing, marketing, or distributing" marijuana violates federal law.
In the same vein, you may not be directly involved in "growing, marketing, and distributing marijuana" but still be violating federal laws for offering services to an entity operating under state cannabis laws. For example, if you provide janitorial services to a client with a marijuana dispensary, federally, you could be deemed guilty of profiting from drug trafficking. 
According to the CSA, it is also illegal to "knowingly open, lease, rent, maintain, or use a property for the manufacturing, storing, or distribution of controlled substances." If you are a landlord with tenants running state-permitted marijuana activities, you risk federal asset forfeiture and other criminal charges.
Federal cannabis laws do not target only growers and distributors. Possessing marijuana is a minor offense punishable by a one-year jail sentence or a $1000 fine. Being involved in the marijuana business is a felony and could get you five years in jail or a fine of $250,000. 
Generally, the larger the number of drugs involved, the stiffer the penalties.
Wisconsin Delta-9-THC Laws
Cannabis—medical or recreational—is illegal in Wisconsin – no two ways about it. Owning any amount can lead to jail time. Some cities have, however, decriminalized the possession of small amounts but only for persons 18 years and older. Others have passed ordinances that make the possession of small amounts a civil violation. So, you may have some leeway if you are in:

Kenosha

Green Bay

Eau Claire

Appleton

Racine

Milwaukee

Marshfield

La Crosse

Wausau



But you can still enjoy delta 9 in Wisconsin. That's because according to Wis. Stat. § 94.55, hemp-derived delta 9 is legal in the state if it adheres to the provisions of the 2018 Farm Bill. In other words, it should be obtained from hemp and constitute less than 0.3% of the total product by dry weight.
But if you want to get "high," there is a legal way to do it. Since the maximum amount of THC should not be higher than 0.3%, it means if you get a large enough portion size, you could potentially get "high." There are no restrictions on the amount you can possess.
Wisconsin's hemp law defines hemp as:
A cannabis plant and any of its parts, including the seeds, extracts, isomers, cannabinoids, salts, acids, and salt isomers, whether growing or not, with a delta-9-tetrahydrocannabinol concentration of not more than 0.3% on a dry weight basis or the maximum concentration allowed under federal law up to 1 percent.
It adds that:
To the greatest extent permitted by federal law, a person may plant, grow, cultivate, harvest, produce, sample, test, transport, transfer, take possession of, sell, import, and export hemp in [the] state.
So, yes, you won't violate any state law by consuming delta 9 products in Wisconsin. If gummies infused with delta 9 are your thing, go ahead, get some and enjoy!
Is Delta-9 a Controlled Substance in Wisconsin
? 
The delta 9 in cannabis products sold in the state is completely legal, meaning it is not regulated. 
But there are other things you need to know about cannabis as a controlled substance to avoid getting on the wrong side of state and federal law.
First, let's be on the same page regarding the definition of a 'controlled substance.'
So, according to the National Cancer Institute, a controlled substance is regulated by the government due to its likelihood of abuse or cause addiction. The control may be affected by how the substance is made, handled, used, stored, or distributed.
Examples of controlled substances in the US include stimulants, opioids, depressants, anabolic steroids, and hallucinogens. Those with medical use include Valium, Ritalin, and morphine, which are strictly available on prescription by a licensed medical professional. Those with no medical value, such as LSD, heroin, and cocaine, are illegal.
For the longest time, delta 9 has been a regulated substance in the country [Marihuana Tax Act (1937) and the Controlled Substances Act (1970)]. Technically, delta 9 is still regulated because the 2018 Farm Bill outlines the provisions that exempt it from government scrutiny.
Wisconsin's cannabis laws are synced with the federal 2018 Farm Bill, which essentially specifies that delta 9 should be obtained from hemp with no more than 0.3% THC content [Wis. Stat. § 94.55].
Delta-9-THC Possession Limits in Wisconsin
Fortunately, hemp is completely legal in Wisconsin. Therefore, there are no restrictions on the amount of delta 9 you can possess as long as it is made from hemp.
However, there is a chance you could get "high" from using legal delta 9 if you take large portions of whatever product contains it. While the odds of this happening are low, be informed that Wisconsin is a zero-tolerance state, meaning any detectable amount of delta 9 in your system might get you in trouble.
That's because delta 9 is the same whether obtained from hemp or marijuana. Moreover, there is no medical marijuana program in Wisconsin. So saying that you got "high" from using medical marijuana is a hard sell because:
Medical cannabis is not legal in Wisconsin

You can only use low-THC CBD oil on the recommendation of a licensed physician. This product is not psychoactive.
However, there are signs Wisconsin is reconsidering legalizing medical and recreational marijuana. Neighboring states like Michigan and Illinois have already legalized full marijuana use, while Minnesota and Iowa permit medical marijuana. Many Wisconsonians travel to these states to legally enjoy recreational cannabis. 
Local jurisdictions like Madison have already decriminalized marijuana possession up to 28 grams. So it's just a matter of time before state-wide marijuana legislation becomes a reality.
Is Delta-9-THC Legal in Wisconsin
?
Yes, with the passage of the 2018 Farm Bill, all hemp products, including delta 9, became legal in Wisconsin.
Final Thoughts: is delta 9 legal in Wisconsin? 
Compared to other states like Florida, Wisconsin has generally lagged in developing proactive cannabis laws.
While it still prohibits medical and recreational cannabis, jurisdictions like Madison provide hope that Wisconsians will soon be able to fully enjoy the benefits of cannabis. And that's because, besides its potential health benefits (e.g., pain relief, appetite stimulation, sleep promotion, among others), delta 9 is generally safe when taken in moderate amounts.
However, be warned that cannabinoids affect people differently. While some users may need a substantial amount to feel the effects of THC, others get overwhelmed by as little as 2 mg of this cannabinoid.
When using delta 9 cannabinoids, it is advisable to start with the lowest doses. That's because THC in edibles like gummies, cookies, etc, is metabolized into a more potent THC metabolite called 9-carboxy-THC. Some publications suggest that it is 10 times stronger than the original THC, so its effects are more pronounced.
Logically, avoid driving or handling heavy machinery if it is your first time using a delta 9 product. THC is known to impair coordination, judgment, and even cognitive functioning, especially when taken in large doses. That's the whole point of limiting its concentration to low amounts, so it does not exert negative psychoactive effects.
Where to Buy Delta-9 Gummies in Wisconsin 
The most convenient way to buy delta 9 gummies in Wisconsin is online from reputable sellers like Dragon Hemp. Our high-quality and effective delta 9 THC Chill Gummies are made with delta 9 and a blend of organic cannabinoids, including CBD, CBDV, CBC, and CBG, to deliver a pleasantly relaxing buzz.
These gummies come in two distinct flavors, mojito and grapefruit, to enhance the experience. The mojito-flavored gummies are ideal for newbies or users who prefer a low-key THC effect. But if you want to go all out, the grapefruit-flavored gummies are your best choice—these pack 5 mg of delta 9 for a slightly more potent effect.
So if you want to end your workday or usher in the evening (or weekend) in style, click on this link to get a pack of these delicious edibles!


Also, to learn more about Delta 9's legality in the United States, check out the video at this link:




Feel like yourself again.
Peruse our collection of plant-based therapeutics blending time-honored herbal remedies with next-generation cannabinoid extracts.