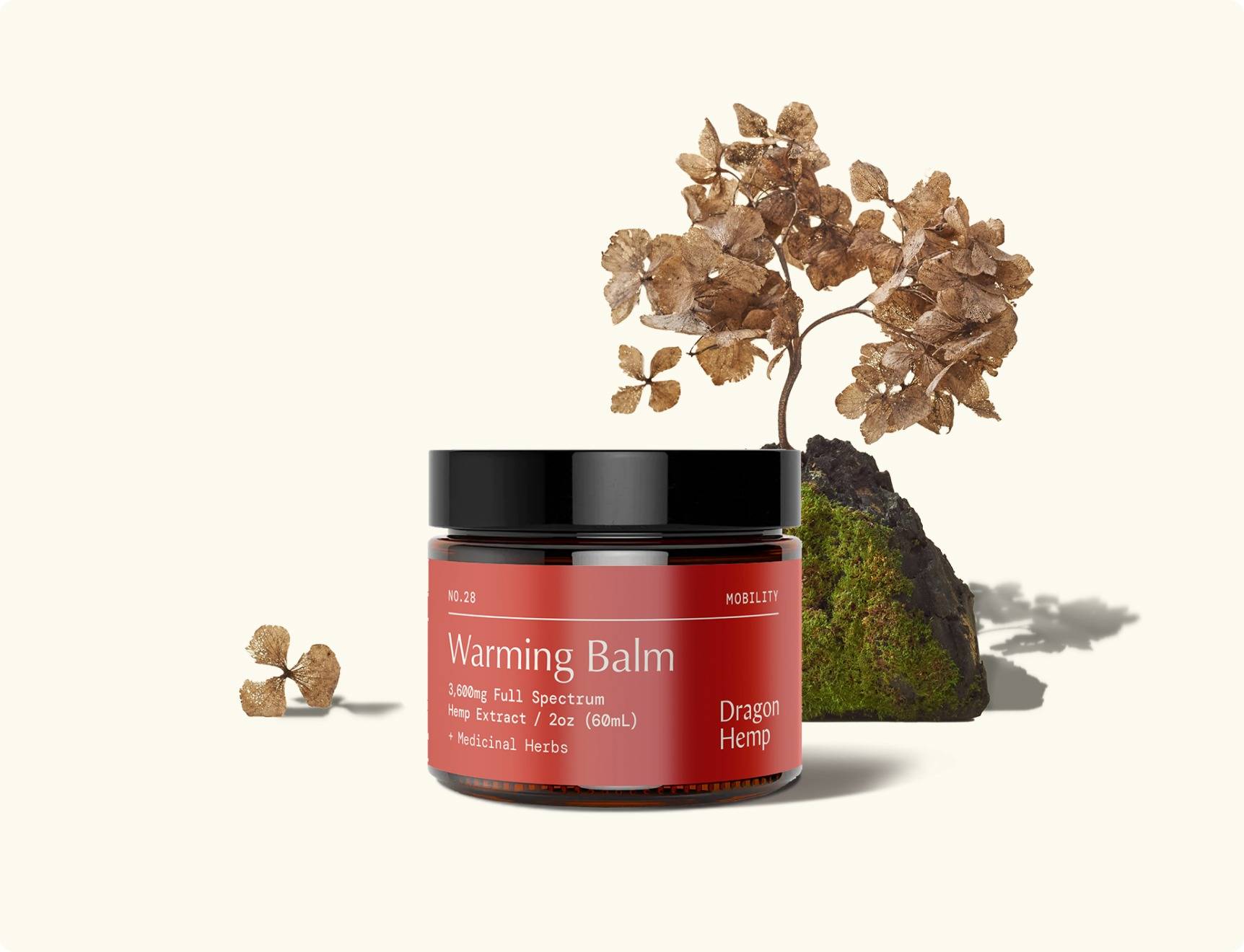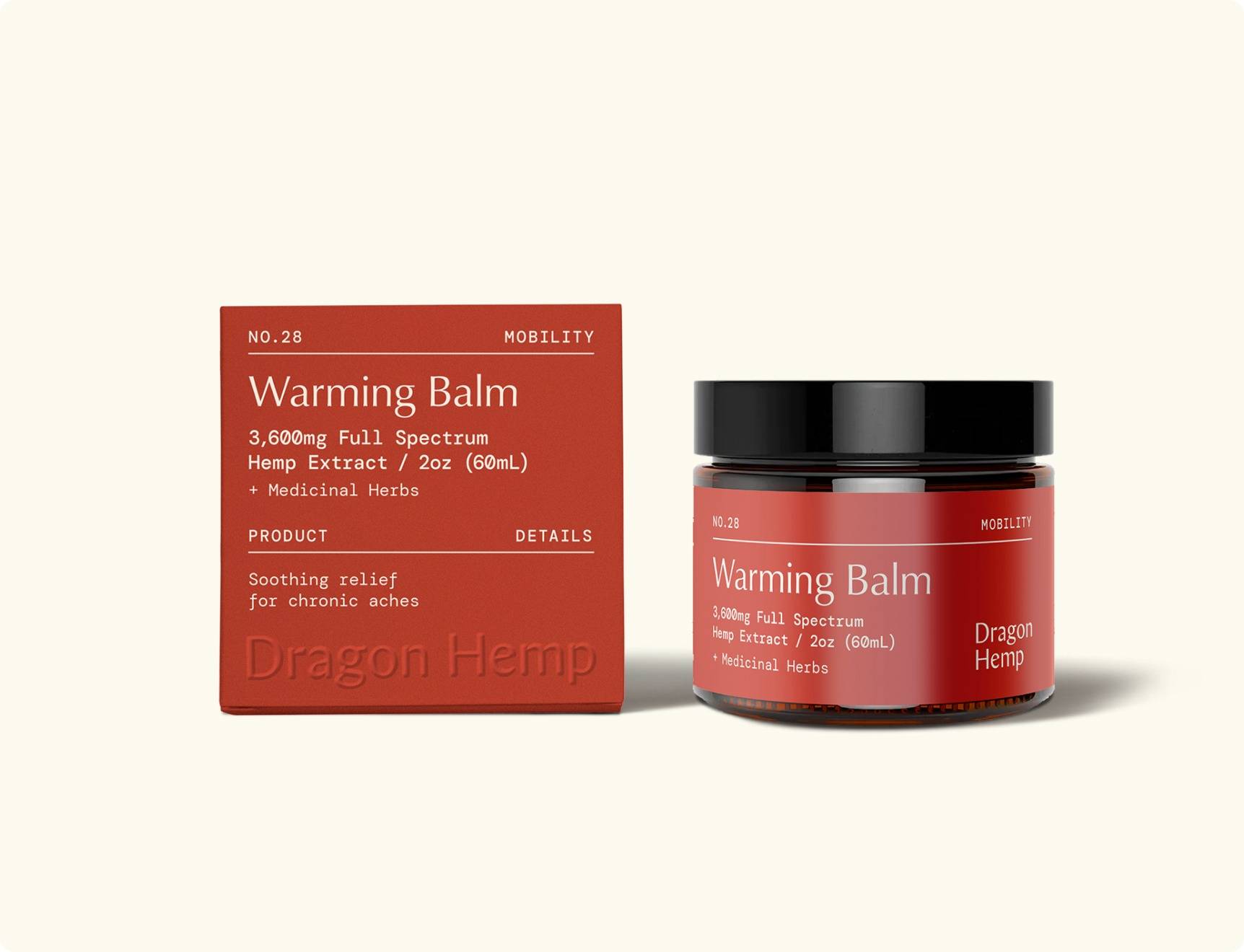 For chronic aches.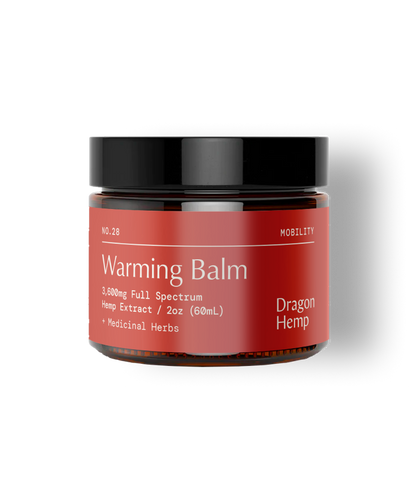 A comforting remedy to long-term, chronic pain.
explore product
How to Use
Apply small amount topically and massage gently into affected area.
Avoid contact with open wounds and eyes. Do not ingest.
Dosage/Recommended Use
Recommended for chronic pain and long-term injuries to reduce inflammation in tissue. Use as needed, 1-3 times per day.
Do NOT use if pregnant or nursing. Recommended for ages 15 and above.
Aconite is derived from the root of the aconite plant, a flower more commonly known as wolfsbane. Although every part of the plant contains potentially toxic chemicals, when properly distilled it provides significant medicinal properties for pain relief and anti-inflammation.

Benefits:

Anti-inflammation
Blood circulation
Pain relief
Warming effect

Cajeput is an oil derived from the leaves of the cajeput tree. Similar in aroma to eucalytpus oil, cajeput is commonly used in traditional herbal medicine as an effective topical pain reliever and anti-inflammatory that can be used as an antiseptic and an analgesic.

Benefits:

Pain relief
Anti-inflammation
Muscle and joint pain
Antiseptic properties

Known more commonly as cayenne pepper, capsicum is frequently used in traditional medicine as a topical and oral remedy. As a topical ingredient, capsicum is an effective pain reliever, treating chronic conditions such as joint pain and nerve pain.

Benefits:

Pain relief
Anti-inflammation
Muscle spasms
Warming effect

A well-known warming spice, Cloves have traditionally been used in Chinese medicine for its therapeutic properties. It's commonly utilized topically to provide an aromatic warming effect to the impacted area.

Benefits:

Warming effect
Anti-inflammation
Pain relief

Yan hu suo (Corydalis yanhusuo) is a native Chinese plant that has been used in traditional Chinese medicine for thousands of years. The plant's root and tuber contain a variety of compounds that are believed to have health benefits that are further amplified in conjunction with other anti-inflammatory therapeutics. including anti-inflammatory, analgesic, and sedative effects.

Benefits:

Pain relief
Anti-inflammation
Skin healing
Sedative
Menstrual relief

Frankincense, also known as Boswellia or Ru Xiang, is a resin obtained from the Boswellia tree that's believed to have analgesic properties. It's often used together with Myrrh for its potent complementary effects.

Benefits:

Pain relief
Anti-inflammation
Blood circulation
Wound healing
Menstrual relief

CBD, or cannabidiol, is a non-psychoactive cannabinoid compound naturally derived from hemp. It has been shown to support recovery from pain or exercise, calm the body and mind from daily stressors and help reduce inflammation.

Benefits:

Pain relief
Anxiety relief
Anti-inflammation
Calming effect

Also known as Gan Cao in Chinese medicine, Licorice root is a potent herb used for centuries in multiple medicinal applications. Its efficacy in digestion, anti-inflammation, and respiratory health has led to it being a mainstay in both Eastern and Western natural medicine.

Benefits:

Anti-inflammation
Digestive aid
Respiratory health
Adrenal support
Immune support

Found In:

Also known as Ai Ye or Artemisia, Mugroot is a traditional Chinese herb devised from the leaves of the Artemisia argyi plant. Used for centuries for its medicinal properties, mugroot is commonly used topically as a warming herb.

Benefits:

Anti-inflammation
Immune support
Warming effect

Myrrh is a resin obtained from the Commiphora tree and has been used for thousands of years in traditional herbal medicine. Commonly used topically, myrrh has long been considered a potent analgesic, acting to relieve pain, reduce inflammation, and promote healing.

Benefits:

Pain relief
Anti-inflammation
Wound healing
Blood circulation
Menstrual relief

Also known as Du Huo, Angelica Pubescens is a root from the plant of the same name. It's typically used as a warming herb in topical applications, best for anti-inflammation and headache relief.

Benefits:

Anti-inflammation
Joint pain support
Headache relief
Immune support
Comprehensive, complete relaxation for mind, body & soul.
Seek relief, sleep well, and improve your health.