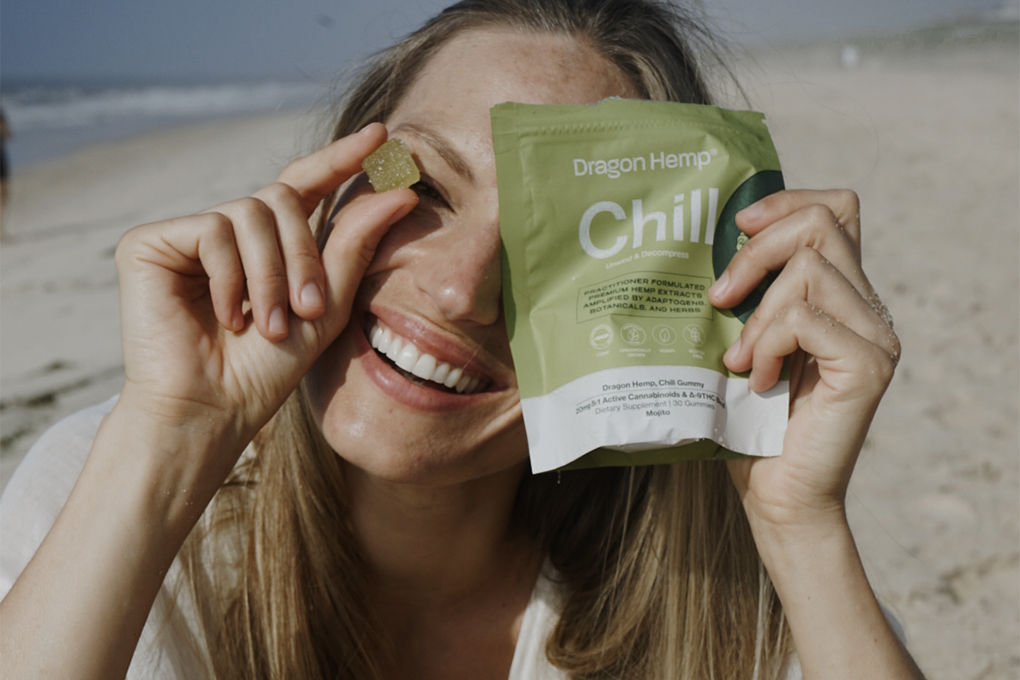 December 16, 2022
Is Delta-9 Legal in Ohio
The clamor is on, and pro-cannabis advocates are pushing even harder against the bounds of the law; they are now calling for complete legalization! This is after somehow getting the powers that be to legalize medical cannabis.
Ohio, by the way, allows medical cannabis use for registered patients with a qualifying health condition. Be warned, it's not just any health condition that allows you access to medical cannabis; it has to be listed under the Ohio Medical Marijuana Control Program (MMCP).
That said, it is also worth noting that cannabis laws in Ohio are more permissive compared to those in other states. For example, recreational cannabis is outright illegal. However, having small amounts (less than 100 grams) is considered a minor misdemeanor; paying a fine of $150 should put you in the clear.
However, given the constant evolution of our cannabis laws, sometimes it is not entirely clear-cut what is or is not legal. Though typically, "what you don't know doesn't hurt you," regarding cannabis, what you don't know can get you in serious trouble!
That is why researching whether Delta-9 is legal in Ohio is worth your time. So, in this article, we will tell you whether Delta-9 THC is permitted in the Buckeye State.
Key Takeaways
Delta-9-tetrahydrocannabinol (known simply as THC) is the dominant cannabinoid in cannabis.

It is the primary psychoactive ingredient, famous for its high-inducing effect.

Both cannabis and hemp have Delta-9. However, hemp-derived Delta-9 is federally legal as per the regulations of the 2018 Farm Bill. 

Delta-9 is also legal in Ohio, thanks to Senate Bill 57 which legalized hemp and hemp-derived products.

However, depending on its source, Delta-9 may or may not be a controlled substance in Ohio.
Delta-9-THC and Federal Law
Before touching on what federal law says about Delta-9 THC, let's start by pointing out what it is.
Delta-9-tetrahydrocannabinol, or simply THC, is the most abundant compound in cannabis. It is responsible for the 'high' people often associate with cannabis use.
Landrace Sativa strains typically have 10 – 20% THC content. However, breeding has made it possible to achieve high-THC strains with up to 30% THC. 
THC is a psychoactive cannabinoid. This property is the primary reason it is in the wheelhouse of antinarcotic government agencies like the DEA. Also, it has been shown to have a high abuse potential and toxicity in large doses. 
So, what is the federal law's position on Delta-9?
Federally, Delta-9 THC is a Schedule I drug – a position the federal government has maintained since the 1970s. Under its drug scheduling, Schedule I drugs are substances with "no medical use and a high potential for abuse."
Of course, many cannabis researchers would love to put the federal government to task to explain how cannabis has "no medical use." That's because a growing body of studies suggests that cannabinoids, including Delta-9, may have wide-ranging health benefits.
However, after the passage of the 2018 Farm Bill, the federal stance on the legality of Delta-9 somewhat shifted. This bill allows hemp farming broadly, not just for pilot programs to study the potential economic opportunities for hemp-derived products.
Hemp is a type of cannabis with low THC concentrations, typically less than 0.3%. So, as per the Farm Bill, hemp and all hemp-derived products are effectively federally legal.
The bottom line is that Delta-9 obtained from hemp is LEGAL. 
However, the catch for most growers is to prove that their hemp complies with these federal regulations. Of course, should the THC concentration be higher than 0.3%, a grower can be charged with a felony offense.
Ohio Delta-9-THC Laws
Ohio's cannabis laws are more lenient than those of other states. For starters, Ohio decriminalized the possession of small amounts of cannabis (less than 100 grams).
After the 2018 Farm Bill was signed into law, Governor Mike De Wine (Ohio) followed suit by signing Senate Bill 57, which legalized hemp and its associated products. More importantly, this bill differentiated hemp from cannabis and excluded it from the standard definition of cannabis.
You can also take Delta-9 in medical cannabis, which, as we have pointed out, is legal in Ohio. This can only be dispensed in the form of tinctures, oils, patches, edibles, or herbal material. Smoking is expressly prohibited though vaporization is allowed. 
The cannabis prescribed under Ohio's medical cannabis program can be potent enough to induce a 'high.' Plant matter should not have more than 35% THC content, while extracts are capped at 70%. 
However, if you are not legible for the MMCP program, the only legal way to access Delta-9 is through hemp-derived products. 
These are available in many forms, including gummies, tinctures, capsules (or pills), balms, lotions, and aerosols, among many others. Even though the THC concentration in these products is typically low, some come in large enough sizes that the 0.3% Delta-9 limit translates into quantities capable of giving a decent 'high.'
So, citizens of Ohio, rest assured you can legally buy Delta-9 products in whatever form you like.
The good news for businesses in Ohio is that they don't need licenses to buy or sell hemp products. The downside is that anyone can push their products into the market, thus raising quality and safety concerns.
Indeed, it is worrying that reports indicate that a good percentage of cannabis products are not even tested. The CBD industry is not regulated by the Food and Drug Administration (FDA), which means manufacturing practices and quality standards are solely left to manufacturers.
Is Delta-9 a Controlled Substance in Ohio
The fact that you can legally buy Delta-9 products in Ohio strongly suggests that it is not a controlled substance.
However, it is not as straightforward as it appears. Cannabis laws are constantly in flux, so it is advisable to tread carefully.
There are two types of Delta-9 – one derived from hemp and the other obtained from cannabis. Even though they are technically the same compound, hemp-derived Delta-9 is legal because of the 2018 Farm Bill.
Moreover, Senate Bill 57 [Chapter 928] also excludes hemp from the 1970 Controlled Substances Act definition that made it illegal. In other words, hemp-derived Delta-9 is NOT a controlled substance in Ohio.
The other type of Delta-9 can be extracted from cannabis. This type of Delta-9 is illegal because cannabis is a Schedule I drug as per DEA's drug scheduling criteria. As such, any product made from cannabis is also prohibited.
Though possessing less than 100 grams of cannabis is not criminal in Ohio, anything above this limit is, and typically attracts harsh penalties. Of course, the penalties depend on the quantity.
So, Delta-9 extracted from cannabis is a controlled substance.
Delta-9-THC Possession Limits in Ohio
So, when discussing Delta-9 possession limits in Ohio, we like expanding the topic to include medical cannabis. This is just to ensure that we go above and beyond in providing information that consumers may find relevant.
Moreover, these medical cannabis supplements can contain high amounts of THC, so it is proper to include them in scope.
Under the MMCP program, supply, and purchase limits are categorized into Whole Day Unit and 90-Day Supply with 45-Day fill periods. This cannabis can only be bought from state-approved dispensaries.
The Whole Day Unit refers to the minimum quantity you can purchase under Ohio's Administrative Code (OAC) at a single time. A Whole Day Unit equals the following:
Topicals: 295 milligrams of THC per patch, cream, ointment, or lotion.

Dry flower: 2.83 grams of THC in the entire plant matter.

Vape oils: 590 milligrams of THC 

Tinctures and edibles: 110 milligrams for oral administration
90-day supply with 45-day fill periods refers to the maximum amount of product a patient can purchase within 90 days as defined by OAC. It is equal to the following:
Topicals: 26 grams of THC in lotions, patches, ointments, and creams.

Vape oils: 53 grams of THC 

Tinctures and edibles: 10 grams of THC for oral administration

Dry flower: 226 grams of THC (tier I) or 150 grams of THC (tier II)
For patients with terminal illnesses, the 90-day supply limits are as follows:
Topicals: 33 grams of THC in lotions, ointments, creams, and patches

Tinctures and edibles: 11 grams of THC for oral administration

Vape oils: 65 grams of THC for vaporization

Dry flower: 283 grams (tier I) and 187 grams (tier II).
However, for people who cannot access Delta-9 via the MMCP program, there is an abundance of legal Delta-9 products on the market. Just ensure you buy your products from a reputable hemp brand like Dragon Hemp.
Here is something you have been waiting to hear – there is no restriction on the amount of Delta-9 products you can purchase!
Is Delta-9-THC Legal in Ohio
Yes, if you're referring to Delta-9 obtained from hemp, which is 100% legal.
As discussed earlier, this is due to the 2018 Farm Bill and Ohio's Senate Bill 57, all of which sufficiently explain how and why Delta-9 is legal.
These two laws stipulate that hemp-derived Delta-9 is legal. Moreover, all cannabis products with hemp-derived Delta-9 must not contain it in concentrations higher than 0.3%. 
So, as long as these two conditions are met, you can enjoy Delta-9 in Ohio all you want!
Where to Buy Delta-9 Gummies in Ohio 
And now to the million-dollar question – where can you buy high-quality Delta-9 gummies? Simple – at Dragon Hemp.
Why should you buy at Dragon Hemp? Because our Delta-9 products are super clean, fully federally compliant, and third-party lab-tested to ensure high-quality standards. 
Our Delta-9 gummies are shipped to every state in the country, including Wisconsin and Georgia, where state laws allow for their possession and use.
If you recall, we alerted you that the influx of cannabis products on the market has raised grave quality and safety issues. It is not something you should take lightly if you care about your health.
That said, you can rest easy knowing that at Dragon Hemp, we specialize in hemp CBD and medicinal herbs. Our products are developed by renowned herbal practitioners and sports medicine professionals with extensive experience in natural health solutions.
What's more, our products are designed to perform specific functions and come in easy-to-consume forms. So, whether it is pain, low energy, general malaise, waning libido, or anxiety you are dealing with, we have something to help.
So, are you looking for a perfect way to end your workday? Look no further than these deliciously-flavored Delta-9 chill gummies. With 2.5 mg of Delta-9 (mojito-flavored) or 5 mg of Delta-9 (grapefruit-flavored) and a super-concentrated blend of natural cannabinoids (CBD, CBC, CBDV, CBG, Delta-9) and terpenes, these edibles are the real deal! They deliver a relaxing, euphoric buzz while elevating your mood (at higher doses). You can also use these for their calming mind and body effect.
Wrapping Up
As the laws governing cannabis possession and use in the country continue to change, the only way to avoid problems with the law is by keeping yourself updated on what is happening in the cannabis space.
Fortunately, there is sufficient information on this topic subject. 
So if you are a resident of Ohio, the only laws you need to know when you use Delta-9 are the 2018 Farm Bill and Senate Bill 57. They spell out the conditions under which Delta-9 becomes a legal substance in the US and Ohio. 
There are indications that Ohio's cannabis laws might change their definitions of novel cannabinoids like delta 8. This may affect their inclusion in dietary and herbal supplements. So, keep your eyes peeled and stay in the know!
Feel like yourself again.
Peruse our collection of plant-based therapeutics blending time-honored herbal remedies with next-generation cannabinoid extracts.