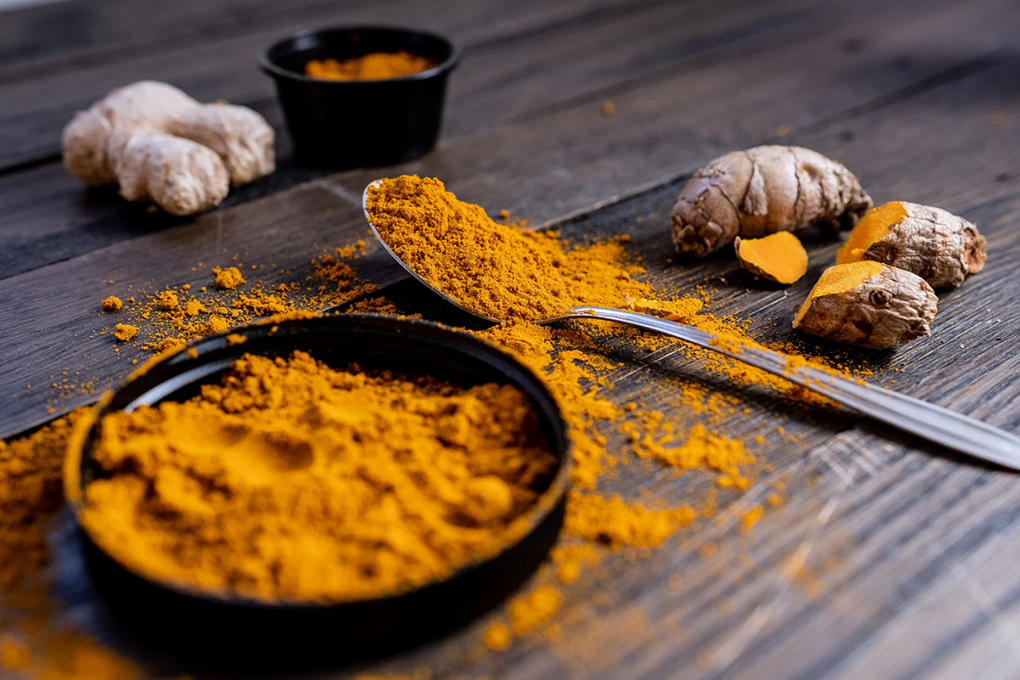 February 28, 2023
Is Turmeric Good for Arthritis in Humans?
Listen to this; over 350 million people worldwide have arthritis. In the US alone, 1 in 4 adults may have arthritis. Dire statistics indeed, but why is arthritis so prevalent? We'll, arthritis is largely considered an age-related condition. 
It is common among older people though young adults can also develop arthritis. As we grow old, previous injuries, poor health, and wear and tear take their toll on our joints. These reduce their flexibility and impair their range of motion. As it progresses, arthritis affects overall life quality.
While there is little we can do about aging, we could look at ways of suppressing disease progression. At the moment, arthritis is incurable, and most treatments focus on providing palliative care. 
However, it is in such times that we turn to nature for solutions. And one oft-mentioned natural remedy for arthritis is turmeric. This herb from the ginger family and native to the Indian sub-continent is an excellent antioxidant and anti-inflammatory. These qualities may have some pharmaceutical benefits in managing inflammatory conditions like arthritis.
So, in this article, we shine the spotlight on turmeric. We look at the link between inflammation, pain, and arthritis to establish how turmeric may help.  
Key Takeaways
Turmeric has a long history of medical use dating back 4,000 years.

The primary active ingredient in turmeric is curcumin. It is responsible for its antioxidant and anti-inflammatory effects.

A growing body of studies suggests that turmeric could have substantial therapeutic benefits for people with arthritis.

However, turmeric use should be constrained to the short term. Long-term use is associated with health risks.

CBD with turmeric is a potentially powerful combination due to their similar health benefits.
The Science Behind Turmeric and Arthritis
Turmeric's medical history goes back 4,000 years in ancient India. It was a common ingredient in Ayurveda's herbal medicines. Historical texts also mention its use in traditional Chinese medicine (TCM). So, as far as medical pedigree goes, turmeric certainly doesn't lack in that department.
But why was turmeric so valuable in ancient medical systems? The answer lies in its properties and potential health benefits.
While our forefathers may have used turmeric blindly, we now know its exact effects on the human body. First off, the primary bioactive compound responsible for turmeric's health benefits is curcumin. 
Even though most publications talk about curcumin, it's one member of the curcuminoid triad that also includes demethoxycurcumin and bisdemethoxycurcumin. However, curcumin is the most abundant, explaining why it's perceived as the driver of turmeric's effects.
Two of the most studied qualities of curcumin are its antioxidant and anti-inflammatory effects. And to prove these effects, researchers have conducted numerous experiments with promising findings.  
For example, a 2019 study comparing the efficacy of turmeric to diclofenac (a common anti-inflammatory drug) on osteoarthritis showed that both entities provided significant pain relief. However, turmeric was tolerated much better than diclofenac. This highlights its potential use in treating knee OA in patients intolerant to the side effects of NSAIDs. 
Similarly, a paper published in the Annals of Internal Medicine supported the effectiveness of turmeric in attenuating the symptoms of knee OA. In the experiment, the researchers found that 1,000mg of turmeric per day for 12 weeks significantly lessened knee pain. However, the sample size in this experiment was small, so these results need to be evaluated in other studies.
Also, curcumin is shown to block the activation of NF-κB – a transcription protein activated by tumor necrosis factor α (TNFα). TNFα is noted to play a major role in the development of arthritis. It is unclear why this largely beneficial protein goes rogue, but scientists think it may do with its plasma concentration levels.
It is also noteworthy that NF-κB regulates the expression of TNFα. In other words, agents that downregulate NF-Κb may potentially be helpful against inflammatory diseases.
Turmeric is also a potent antioxidant. Research shows that it improves systemic biomarkers of oxidative stress. These compounds are modified by reactive oxygen species (ROS) in the internal environment. This modification mitigates the effects of redox stress. 
Moreover, there's evidence that turmeric can enhance the effects of other antioxidant molecules like superoxide dismutase (SOD). SOD catalyzes the breakdown of superoxide radicals into non-harmful products like oxygen and hydrogen peroxide. 
Interestingly, the action mechanism of curcumin on freed radicals is now known. It can act as a free radical scavenger, regulate the activity of other antioxidants, and inhibit the activity of free radical-generating enzymes. Besides these, curcumin is highly lipophilic (can dissolve in fats), hence an effective scavenger of peroxyl radicals that need chain-breaking.
While its antioxidant and anti-inflammatory properties underpin its therapeutic significance for arthritis, turmeric also possesses other admirable qualities that may support its effect on arthritis.
For instance, there is evidence of its ability to relieve pain and reduce anxiety. These attributes can help improve the quality of life for arthritic patients. Obviously, people with arthritis can get anxious as they watch their health deteriorate.
Though there are different types of arthritis, joint pain, stiffness, and swelling (inflammation) commonly characterize most. In fact, arthritis is generally considered an inflammatory condition. 
And so, considering the anti-inflammatory and antioxidant attributes of turmeric, you can see why it is presented as a potential agent in managing arthritis. It may also help with anxiety, metabolic syndrome, and hyperlipidemia. There is also evidence that turmeric is good for the mind.
Still, researchers maintain that the evidence supporting turmeric's health benefits is limited. Therefore, additional research is needed. But its longevity in medical use certainly inspires hope that this herb may help manage arthritis.
Is Turmeric Safe to Take?
Like most natural supplements, turmeric is considered sufficiently safe and well-tolerated by most people. According to several food safety authorities, doses of 0-3mg/kg body weight are safe. Indeed, clinical trials on healthy subjects support its safety and efficacy.
However, it is always possible that some users may react negatively. For instance, in a study where the participants were given 500-12,000 mg of turmeric in a dose-response manner, headache, diarrhea, yellow stool, and rash were reported.
In another study in which the subjects were treated with 0.45-3.6 grams per day for 1-4 months, diarrhea, nausea, and high serum levels of alkaline phosphatase and lactate dehydrogenase were observed.  
Generally, it appears that the side effects of turmeric are associated with higher doses. For this reason, high doses should only be used for limited periods. 
This is particularly vital because turmeric contains oxalate. In large doses, this chemical combines with calcium to form kidney stones. 
Also, turmeric is a strong anticoagulant and could potentially affect the effectiveness of blood-thinning medications. As a result, pregnant or nursing women are not advised to take turmeric. The same applies to persons with iron deficiencies and diabetics.
Overall, it is a good idea to consult a qualified health professional before taking turmeric supplements. This is particularly vital if you are on certain medications.
What Are the Benefits of Taking Turmeric Daily?
Natural remedies typically take time to work, so daily intake may be necessary. However, note that certain herbs, such as turmeric, should not be taken long-term. Generally, how long you can take turmeric depends on the dosage. 
For example, 3 grams/day is considered safe for up to 3 months. However, 8 grams/day is safe for up to 2 months. The rule of thumb is that the larger the dose, the shorter the duration of use. It usually takes about 4-8 weeks to notice the benefits of turmeric. These include:
More clinical studies are needed to confirm these potential health benefits of turmeric.
Turmeric As An Anti-inflammatory Drug
Thanks to its potent anti-inflammatory properties, turmeric is marketed as a dietary supplement for various inflammatory disorders. These include inflammatory bowel disease (IBD), inflammation, arthritis, anxiety, and hyperlipidemia, among others.
Although the FDA recognizes that turmeric is safe, it hasn't approved its use as a drug for treating inflammatory conditions. But as research shows, this herb has qualities with potential therapeutic benefits. In fact, a 2014 study showed that curcumin is as effective as ibuprofen in treating knee OA.
It may be a matter of time before herbs like curcumin are used as primary ingredients in developing anti-inflammatory drugs. CBD is already used to make Epidiolex for treating Dravet syndrome and Lennox-Gastaut syndrome symptoms. Who's to say that curcumin may not be an important drug ingredient in the new future?
Turmeric Pills for Inflammation
Turmeric is majorly taken orally, so pills and capsules are the main forms in which it is commercially available. 
So, if you struggle with inflammatory diseases and want to try turmeric supplements, you are in the right place. Our Relief capsules for pain and inflammation contain premium CBD isolate fortified with potent herbs like turmeric, corydalis, myrrh, frankincense, and other Chinese herbs. This formulation promotes blood circulation and disperses blood stasis, thus reducing pain and inflammation. While at it, it also aids relaxation and supports healing.
We also have this Relief tincture for pain and inflammation. It is made with full-spectrum hemp-derived CBD blended with healing herbs like corydalis, turmeric, myrrh, frankincense, and Chinese herbs. Like the capsules, this tincture works by enhancing blood flow and preventing blood stasis. This supports healing and also helps relax the body.
What are the benefits of CBD and turmeric together?
It is an accepted fact in life that some things work better together. For example, bread and butter, milk and cookies. In herbalism, certain herbs complement each other because they have similar properties.
Though not considered a typical adaptogen, CBD exhibits adaptogenic properties that match those of turmeric. For example, like turmeric, CBD also has anti-inflammatory and antioxidant properties. Its anxiolytic and painkilling effects have also been the subjects of numerous scientific investigations. 
So, the idea of pairing CBD with turmeric poses many health benefits. For starters, mixing like-for-like herbs is thought to enhance their overall effectiveness. This means a much smaller dose of the herbs is enough to yield the desired results. 
In some cases, compounds neutralize the negative effects of other compounds. This is observed in CBD and THC, where the former has been shown to mitigate the latter's psychoactive effects.
Also, supplements that contain both CBD and turmeric are convenient. Everything is already in one capsule. Imagine how hectic it would be to individually buy all the ingredients in our Relief capsules! 
Where to Find the Best CBD With Turmeric Online
Overall, we believe it is a great idea to supplement your diet with supplements. This is the only way to supply your body with the nutrients and minerals it needs to function properly. 
You don't necessarily have to have a health condition to use dietary supplements. These products are perfectly okay for healthy people too. That's why at Dragon Hemp, we ensure our products are readily accessible online at our website. To view our full range of products, click on this link. 
Our products are formulated by sports and health practitioners to specifically address various health concerns. The ingredients used are clean-sourced, organic, and high-quality because we understand what 'human-grade' means. We also include third-party test results to prove we don't compromise on anything.
Feel like yourself again.
Peruse our collection of plant-based therapeutics blending time-honored herbal remedies with next-generation cannabinoid extracts.