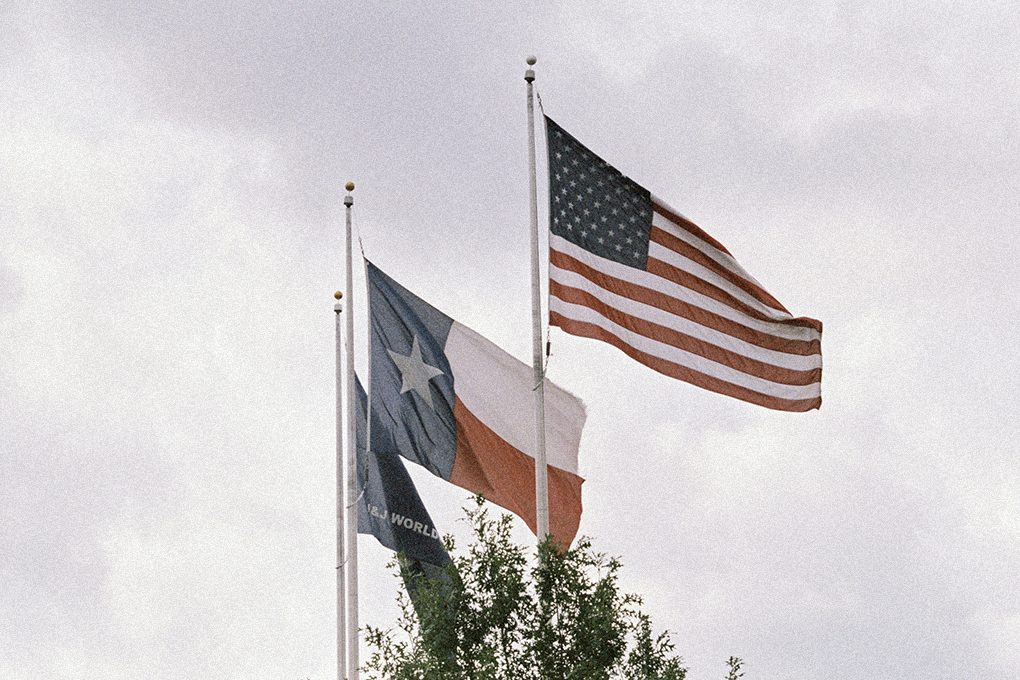 January 19, 2023
Is THCV Legal in Texas?
The legality of cannabis-derived compounds in the United States continues to confuse many people. While the 2018 Farm Bill permitted hemp farming, effectively making hemp-derived compounds federally legal, the line between 'illegal' and 'legal' cannabis remains unnervingly thin.
This is partly due to Section 10113 of the 2018 Agriculture Improvement Act, which allows states to develop their own laws to regulate cannabis. As a result, it's not uncommon to find neighboring states with completely contrasting cannabis laws.
While some states are thinking of fully legalizing cannabis, others are still not convinced of the need to permit medical cannabis. It's indeed a land of stark contrasts!
If you're a resident of the Lone Star state, then you are aware of its hardline stance on cannabis. Texas has some of the strictest cannabis laws in the country, so knowing what is or isn't permitted is vital.
So, can you freely use tetrahydrocannabivarin (THCV) in Texas? Let's find out.
Key Takeaways
The legality of hemp products in various states in the US is spelled out in the 2018 Farm Bill. The bill explicitly exempts hemp and hemp-derived compounds from the list of controlled substances.

Under the Farm Bill and Texas House Bill 1325, the possession and use of hemp-derived THCV are permitted.

The Farm Bill defines hemp as cannabis with no more than 0.3% THC concentration. This type of cannabis is legal in the country, as are compounds, like THCV, derived from it.

Low-THC products (0.5%) are available in Texas but only for people with medical conditions. Texans must meet a set of qualifying conditions before being legible for such products.

All other forms of marijuana are prohibited and illegal in the Lone Star state.
THCV and the Federal Law
To better understand THCV and federal law, let's start with a low-down on THCV. 
Tetrahydrocannabivarin (THVC) is a minor cannabinoid found in hemp. It shares some similarities with THC – the primary psychoactive ingredient in cannabis. However, it is not as potent as THC, meaning its effect are milder.
The major difference between these two is chemical structure and the effects they produce in the body.   As a minor cannabinoid, THCV is naturally found in minute amounts (less than 1%) in most strains. So, as you've rightly guessed, it's a rare compound.
It's an analog compound of Delta-9-THC – a relationship that makes people think THCV behaves like THC! It doesn't, by the way.
The federal position on THCV is encapsulated in the 2018 Farm Bill. This bill essentially permitted hemp growing for research and commercial purposes. By and large, it also expunged hemp and its derivatives from the list of controlled substances.
However, there is a caveat – the hemp must not have THC content higher than 0.3% by dry weight. This means the "use, sale, or possession" of cannabis with more than 0.3% THC is a federal offense. 
Be that as it may, federal law regarding new cannabinoids continues to elicit mixed reactions across the country. Federal law policymakers feel that some elements must be scrutinized before legalizing cannabis. Some areas they want more discussions on include;
The degree to which regulations within jurisdictions promote cannabis use while protecting public health. 

Responsible use.

Capping the levels of delta-9-THC in all products.

Limiting sales

Taxing cannabis per THC potency

Putting up tracking systems for seed-to-sale
Industry experts observe that federal law and stringent regulations have played a key role in weakening the cannabis market in the US. However, federal statutes remain silent regarding cannabinoids like delta-8 and THCV.
While federal law does not prohibit hemp, it has major restrictions. Pilot programs to study industrial hemp all work under the aegis of the United States Department of Agriculture (USDA) and the umbrella of State Departments of Agriculture. 
Thus far, THCV is federally legal IF it's derived from hemp that complies with the provisions of the Farm Bill. 
Texas's THCV Laws
As cannabis laws continue to change across the US, there are legitimate concerns about the ambiguity of these laws, especially regarding the new cannabinoids.
Take Texas as an example. As one of the states with the most stringent cannabis laws, it can be challenging to fully comprehend its stand on THCV. 
For starters, marijuana is illegal in Texas and is expressly classified as a Schedule I drug under the Texas Controlled Substances Act (TCSA). Of course, these laws are aligned with federal drug regulations on marijuana. 
However, medical marijuana is legal in the state through the compassionate use program (CUP) overseen by the Texas Department of Public Safety (DPS). To qualify for this program, Texans must meet the qualifying conditions, which include having the following:
Epilepsy

Seizure disorder

Spasticity

Autism

Multiple sclerosis

Amyotrophic lateral sclerosis

Terminal cancer 

Incurable neurodegenerative condition
Nonetheless, the marijuana allowed under the CUP program must have low THC concentrations – nothing more than 1% THC content. Also, it can only be ingested, not smoked!
Moreover, thanks to House Bill 1535, the qualifying conditions were recently expanded to include people with PTSD and cancer.
Like many other states, Texas does not have explicit rules on using and possessing THCV. Instead, it relies on the regulations spelled out in the federal Farm Bill (2018), which, as you know, permits all hemp products as long as they contain no more than 0.3% THC content.
Cannabis users will undoubtedly be pleased to learn that Texas's marijuana laws are more lenient in some cities. For example, in San Marcos, you can now have up to 4 ounces of weed without attracting disciplinary measures.
While these cities may have permitted Texans to possess small amounts of marijuana, having marijuana in public spaces could still land you in trouble.
Even with a medical marijuana program, medical cannabis remains highly regulated in the state. Besides the qualifying conditions, the prescribing physician must also be CURT registered.
The use of cannabis recreationally is still illegal in Texas. However, you can still access and enjoy other psychoactive cannabinoids in Texas, like delta-8-THC, which is believed to have similar health benefits to delta-9. 
Is THCV a Controlled Substance in Texas?
Much as we'd like to give a straight 'yes' or 'no' answer to this question, we can't! THCV is not a controlled substance under federal law, so it's unlikely to have a different fate in Texas.
The same laws that make hemp-derived delta-8-THC legal in Texas also permit THCV. That's because the language used in the Farm Bill directly mentions THC (delta-9-THC) content as the sole basis for determining whether a cannabis substance should be controlled. 
To be clear, any cannabis compound derived from hemp with less than .3% THC content is federally legal. The same is also permissible in Texas.
Moreover, HB 1325 only references delta-9 and defines hemp as 
Cannabis sativa L. and any part of that plant, including the seeds of the plant and all derivatives, extracts, cannabinoids, isomers, acids, salts, and salts of isomers, whether growing or not, with a delta-9 tetrahydrocannabinol concentration of not more than 0.3 percent on a dry weight basis.
Also, HB 1325 gives life to the Texas Health and Safety Code Chapter 443, which "allows Consumable Hemp Products in Texas that do not exceed 0.3% delta-9-tetrahydrocannabinol." It adds, "All other forms of THC, including delta-8 in any concentration and delta-9 exceeding 0.3%, are considered Schedule I controlled substances."
So, if the THCV in your product is obtained from hemp, it cannot be a controlled substance. However, if it's obtained from marijuana, this makes it a controlled substance.
THCV Possession Limits in Texas
Currently, there are no possession limits on THCV. Why? Because it is not a controlled substance. 
However, given that it's Texas in question, the FDA may be involved in determining how much THCV a person can have. Recall that Texas transferred the oversight of hemp farming to the USDA. 
Currently, hemp products, like herbal supplements, are not regulated by any government agency. So, how much you can own is essentially up to you. 
Because THCV can induce psychoactivity in large doses, there are suggestions that users may simply buy THCV products in large volumes and over-indulge. However, this is not practical. As we've pointed out, THCV is a minor cannabinoid, meaning it exists naturally in extremely small amounts. 
Considering also that THCV is 25% less potent than THC, you would need to consume a substantial amount of THCV products even to start feeling 'high.' These products are also not cheap, so it would be extremely costly to try and get 'high' on THCV.
Is THCV Legal in Texas
In a nutshell, yes. The legality of THCV adheres to the provisions of the 2018 Farm Bill, which legalized all hemp products.
So, any person of legal age can buy and use THCV derived from low-THC hemp.
However, there is still a lot of confusion regarding the legality of hemp products. 
In October 2021, the Department of Health and Human Services (HHS) added delta 8 to the list of banned substances. However, a court provided a temporary injunction, meaning delta 8 is still legal in Texas.
It's not clear whether a similar fate awaits THCV, considering it's psychoactive in larger doses. But for now, THCV is legal in Texas.
Further, HB 1325 also allows people in Texas to smoke hemp-derived products as long as they are not manufactured within the state.
There are many reasons why THCV may be fully legal in Texas in the coming years. For starters, it can activate the endocannabinoid system and produce similar beneficial effects as some hemp-derived compounds like CBD. CBD is fully legal in Texas.
Secondly, it has a mild high, quite unlike THC. In fact, in some instances, THCV appears to ameliorate THC's less desirable side effects, such as paranoia. 
Where to Buy THCV Gummies Online 
As cannabis research expands, many more health benefits of this plant will no doubt be discovered. At the moment, a growing body of evidence suggests that cannabinoids may have significant health benefits. So, if you're looking for a more natural way to deal with a health condition, high-quality cannabinoids are worth trying. 
At Dragon Hemp, we make products that actually work! We employ the latest extraction technology and manufacturing processes to ensure our products meet high quality and manufacturing standards. Regardless of your health goal, we have a product that can help.
So, are you running low on energy and don't feel like getting up and going? No worries, it happens to everyone! But this need not be the case because our Energy gummies are just the antidote for that. With 5 mg of CBC and 5 mg of THCV, these delectable low-sugar edibles give you the energy boost you need, allowing you to do so much more!
Sometimes, focusing on a task is easier said than done. With all the distractions around us, getting a simple task done might require much mental effort. If this is you, then try these Focus gummies. As the name suggests, these gummies are made to boost cognitive functioning and let you get the best out of your brain. They are made with THCV and Lion's Mane extracts – a potent combination that makes you focus on your tasks better.
Final Thoughts
New scientific discoveries about the potential health benefits of cannabis are encouraging. Moreover, the fact that cannabinoids like CBD are way less toxic than some conventional medications, while equally effective, is a distinct advantage.
However, we advocate for informed supplementing. Always consult a qualified medical professional before taking cannabis-based supplements. 
Though generally well tolerated by people, some cannabinoids can have unwanted side effects. Others may interact with conventional medications and lessen or increase their potency. 
People with certain conditions, e.g., pregnancy, liver disease, etc., are also advised to keep off cannabinoids. While our products are designed to help, we remain mindful that research is still underway and cannabinoids are not a cure for everything. Always use them in moderation with proper guidance.
Feel like yourself again.
Peruse our collection of plant-based therapeutics blending time-honored herbal remedies with next-generation cannabinoid extracts.