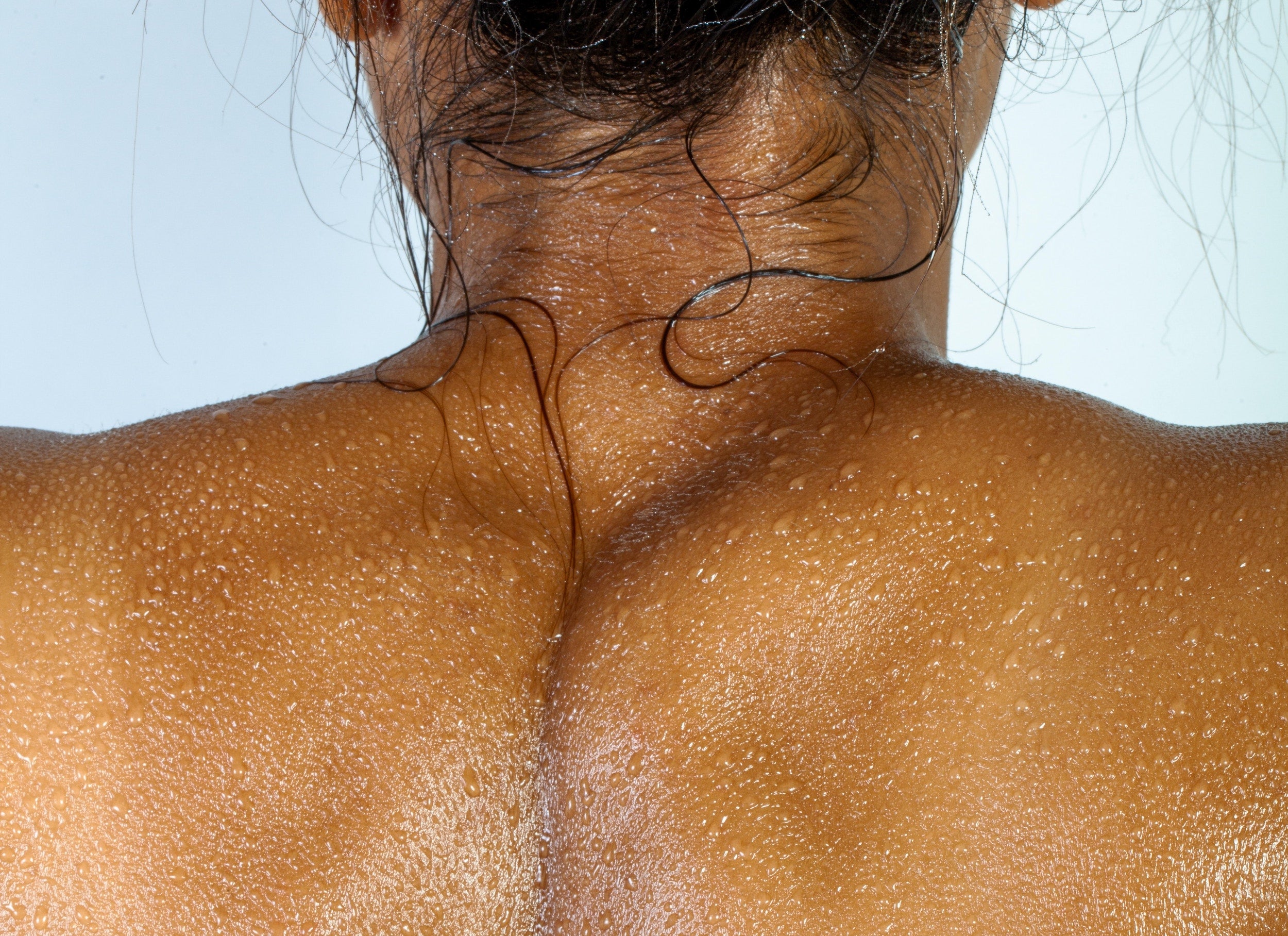 October 10, 2023
Introducing Liniments: Body care, reimagined.
After almost a year of development, we're thrilled to introduce our new body care line Liniments.

Liniments isn't just skincare—it's a journey of authentic, sensorial experiences, blending carefully chosen essential oils with our signature full-spectrum CBD.

Our collection explores the unique healing powers of four natural habitats--Ocean, Forest, Mountain, and Desert--each in three distinct forms: Body Oil, Body Lotion, and Hydrating Creme.

Each product aims to reconnect you to the physical world, elevating self-care to a truly immersive experience. Trust in the finest natural ingredients to enhance your authentic self.
Calm the chaos with anchoring support. 
Experience the calming power of Ocean Liniments, designed to bring serenity into your care routine. It's your go-to support, instilling strength and resilience to face your day with a calm mind and spirit.

Pink Grapefruit and lemon-scented Eucalyptus awaken your senses yet maintain a soothing ambiance. Cheerfully fragrant Bergamot and the spice of Coriander not only brighten your mood but subtly foster a peaceful aura. Finally, the perfect union of exotic Ylang Ylang and soothing Bergamot Mint endorses a serene environment.
Rebalance & restore with nourishing harmony.
Embrace the journey to rejuvenation with Desert Liniments, born from the restorative essence of the desert. Weave nature's power to rebalance and restore into your care routine, as Desert balances your body's energies to promote harmony.

Prickly Pear adds a note of freshness and vitality, while Juniper Berry's purifying scent enhances the rejuvenation process. The calming strength of Cedarwood, with its earthy undertones, offers a sense of timeless serenity as the relaxing harmony of Lavender weaves through the blend, tying together the desert's restorative symphony.
Stimulate your senses & unite with nature.
Discover a refreshing connection with the wilderness through our Forest Liniments, your everyday conduit to nature through a harmonious ensemble of woodland scents. The invigorating essence of the forest fosters a seamless unity with the earth's raw beauty within the comfort of your own sanctuary.

Creating an authentic, immersive journey through lush treescapes, the deep, resonating aroma of Douglas Fir combines with sacred Hinoki. The grounding scent of Vetiver, akin to the earth beneath your feet, induces tranquility, while the citrusy spark of Lemon Peel invigorates your senses--a refreshing contrast to the tranquil forest ambiance.
Refresh & purify to unveil your potential.
A testament to nature's refreshing power, Mountain Liniments encapsulate the restorative essence of high peaks and invigorating alpine breezes to offer a sanctuary of purity. The scent conjures the refreshing spirit of a mountain escape, your reliable foundation for fostering resilience and discovering potential.

Offering a fresh, clean burst akin to mountain air, the sunny citrus zing of Lemon Peel and Bergamot rouses your senses, while the earthy essence of Vetiver provides a grounding base, balanced by the unexpected warmth of Black Pepper, and the harmonious pairing of Rosewood and Douglas Fir fills the air with a tranquil, woody aroma.
Feel like yourself again.
Peruse our collection of plant-based therapeutics blending time-honored herbal remedies with next-generation cannabinoid extracts.