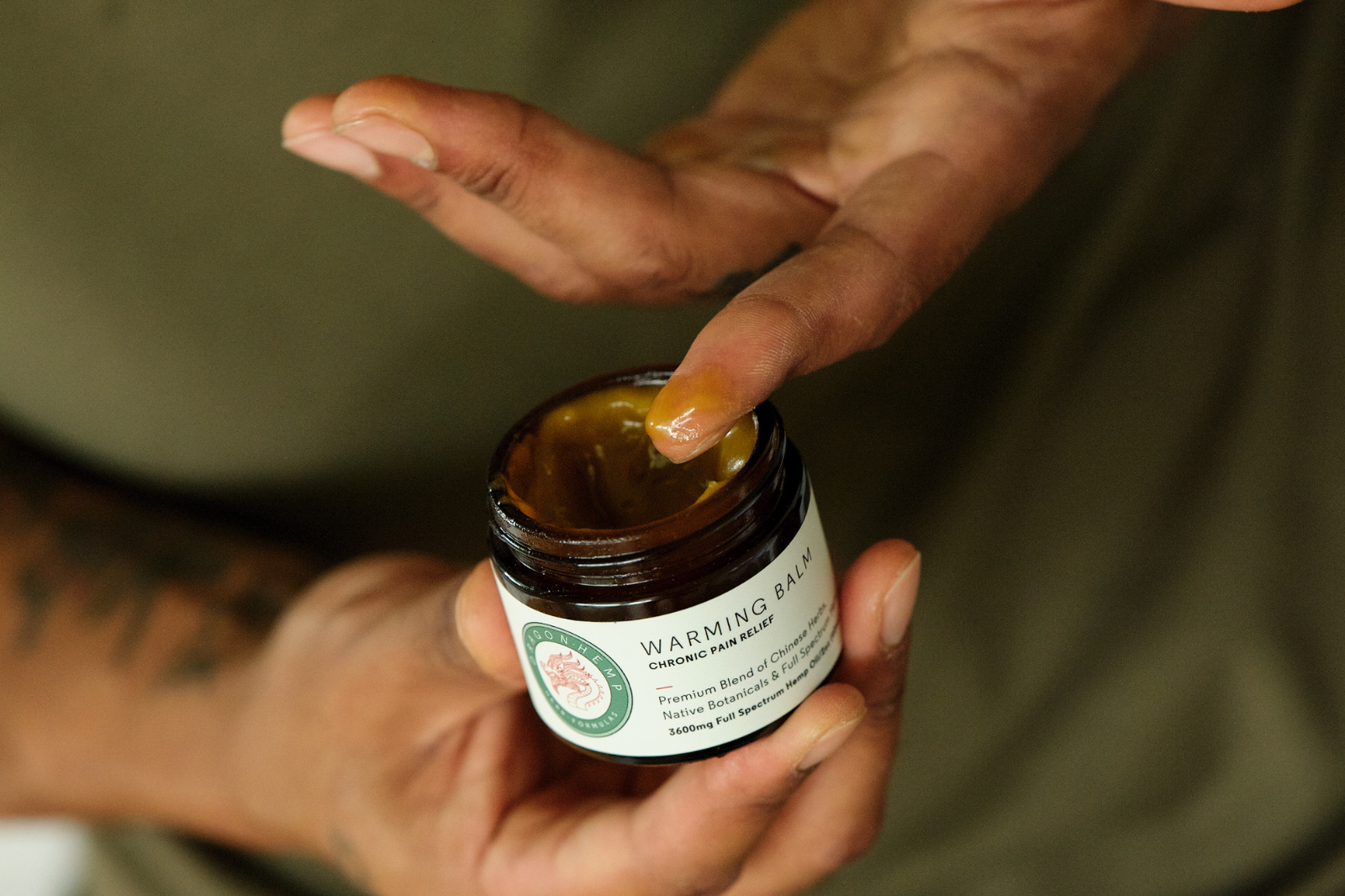 October 28, 2022
How to Use Dragon's Blood for Skin
In many cultures, it is common to use herbal remedies to aid in the management of ailments. Most specifically, some traditional medicinal practices around the globe use products that might sound straight out of a witches' cauldron.
Well, Dragon's Blood is one of them. Luckily, science has recently backed up some of the most important claims about botanical ingredients like this. And before you ask, no, there are no actual mythical creatures involved in this fully botanical ingredient.
If you want to know how this scarlet resin could help your skin and how it could benefit your wellness routine, you can read on to discover some of the most important things to understand about Dragon's Blood.
Key takeaways
Dragon's Blood is a resin naturally found in trees with a long history with traditional medicine in both South America and China.

This botanical ingredient holds the potential for several benefits, including collagen production and even blood-circulating properties.

While generally safe, some products might need a patch test as some varieties of Dragon's Blood products are classified as latex.

The best way to use this natural ingredient is through topical ointment, specifically balms if you want to potentially support the management of some symptoms.
What is Dragon's Blood
While it might sound like an item on your next quest in a fantasy videogame, Dragon's Blood is actually a botanical ingredient. This is the name that is given to the scarlet resin found in the Croton lechleri tree.
These botanicals are usually found in the Amazon Rainforest in South America, and have had a deeply cultural link for centuries with traditional medicine. In Spanish, the tree is known as Sangre de dragón, which translates to dragon's blood.
This resin has commonly been used for skin disorders. However, today Dragon's Blood has permeated the aromatherapy, meditation, and the health supplement industry.
Now for the elephant.. well, the dragon of the room. This product has earned it name thanks to its deep scarlet color, which resembles blood. When the resin is extracted, the trees that have been cut look like they are bleeding as it seeps out from the bark. A pretty gruesome name for a substance that also holds lots of potential for many wellness benefits.


Benefits of Dragon's Blood
While in South American indigenous tribes have used it for centuries to treat skin diseases and ailments, nowadays, there is scientific evidence that its properties could help with different diagnoses.
Some benefits of Dragon's Blood include soothing effects, anti-inflammatory action, and wound support. Let's go a little bit more in-depth with some of these effects.


Anti-inflammatory
One of the main properties of this botanical ingredient is to help with inflammation. Scientific reviews like this one from 2014 evaluated Dragon's Blood potential, including its strong analgesic, anti-spasmodic, and anti-inflammatory properties.
This means that it holds the potential to manage muscle aches and pains, as it could help promote immune function and even enhance blood circulation. These two effects are thought to help with inflammation in aching muscles or skin ailments as well.


Antimicrobial properties
These botanical ingredients also hold potential antimicrobial properties. Scientific research from 2011 reported that microorganism propagation was basically shut down in the presence of some of the compounds in Dragon's Blood, specifically phenols.
This could lead to potential skin-healing benefits and other diagnoses like acne, which usually imply an accumulation of bacteria on your skin.


Rich in antioxidants
One of the main compound families found in this resin is called flavonoids. These chemicals are fully natural and occur naturally in the tree, and have been found in research to help oxidation and free radicals that can deteriorate our health.
It has also been reported that antioxidants can support skin health as well, even protecting from inflammation and UV damage. This has been widely explored in scientific research, especially in the cosmetic industry.


Wound support
Despite its name, Dragon's Blood could also be helpful in healing. And no, not in the dungeons and dragons sense. There's evidence that Dragon's Blood may provide wound support. In this study, 60 individuals used a cream with the botanical product on a fresh wound for 20 days. 
By the end of the study, researchers reported a major degree of healing than those from the control group from a placebo. It is believed that the phenol-based compounds in Dragon's Blood could've helped accelerate the healing process. Although, it's important to note that this was a relatively small study.


Aids in collagen production
Dragon's Blood also could potentially stimulate the collagen production of our bodies. This research from 2014 noted how it could help with collagen production, including skin repair and even enhance blood circulation. These are pro-collagen effects that help the skin have a plumper look. 


Soothing effects
This botanical ingredient has also shown strong potential soothing effects. Scientific evidence shows that this resin, when used externally, could be a solution for redness and even sensitive skin. That means it could potentially help people who have to deal with eczema, acne, psoriasis, and even sunburns.


May soothe burns
Now, as we mentioned above, the soothing effect caused by Dragon's Blood might be beneficial to help not only with sunburns but superficial and deeper ones as well. According to this scientific review, a specific Dragon's Blood variety from Yunnan, a Chinese province, has been demonstrated to be specifically useful in this way.


It's moisturizing
It is believed that Dragon's Blood can help prevent moisture loss thanks to its pharmacology. Since this resin creates a protective layer, it could help to seal the hydration and overall oxidation of the skin, as it does to help the tree's bark when it is damaged.


Dragon's blood facial for redness
Lastly, this might sound weird, as this sap is completely red. However, thanks to the calming effect explained above and its anti-inflammatory effects, users have reached for this botanical product to help redness in their skin.


Is dragon's blood safe?
In general, Dragon's Blood is perfectly safe for most users. Thanks to its natural origin and pharmacology, there's evidence that this ingredient is fully safe to use. However, users with a latex allergy might be better off trying another product.
While it is perfectly safe for cosmetic use, there's evidence that some varieties of Dragon's Blood can be classified as latex, which can flare up the immune system of certain users with allergies. So people who are sensitive to latex-derived products or have allergies should stay away from trying this product.


Can you use dragon's blood cream every day?
Yes, you can use Dragon's Blood cosmetic products every day. We recommend patch-testing any cosmetic on your hand first, as some people react differently to skin products. With that said, without any skin reaction, you can use any Dragon's Blood cream, serum, or balm daily without any issues.
If you present any unnatural redness or itchiness, you might also want to check yourself for possible latex allergies. As we mentioned above, some varieties of commercial Dragon Blood can be considered latex, so just make sure to patch test if you are unsure of your allergies.


How to Use Dragon's Blood for Skin
First, you can't just apply this sap to your skin. The consistency and stickiness of the raw material is not meant to be used directly on your skin. Instead, we recommend buying cosmetic products that contain Dragon's Blood.
Currently, some of the most popular products are creams, serums, and balms. Since Dragon's Blood has plenty of potential benefits, brands have started using it in wellness and cosmetic products, from daily creams and masks to soothing balms with other botanicals.
No matter your choice, make sure to use products that have good reputations, and always start by patch testing. And before starting any supplement, especially cosmetics, we recommend asking your healthcare provider or doctor first.


Where to buy dragon's blood for skin
Now that we've gone through the basics of Dragon's Blood, here's our in-house recommendation for the best Dragon's Blood for your skin. 
Our Warming Balm has a super-concentrated formula that creates a warm, soothing feeling that can help with muscle tissue and help reduce pain and stimulate blood flow. Each jar has 3,600mg of the highest quality Full Spectrum Hemp oil, which is quite a heavy dose compared to other topical products.
This all-natural product contains several botanicals to aid with inflammation, including Camphor, Cajeput, Aconite, Clove, and of course, Dragon's Blood. This last ingredient is a must if you want a product that can potentially help with inflammation.
All these botanicals work synergistically with CBD, having the potential to aid several conditions. Users have noted an improvement in their day-to-day depending on their symptoms, providing potential long-lasting inflammation relief. 
You can check out the balm, its benefits, and lab reports over here.
Feel like yourself again.
Peruse our collection of plant-based therapeutics blending time-honored herbal remedies with next-generation cannabinoid extracts.