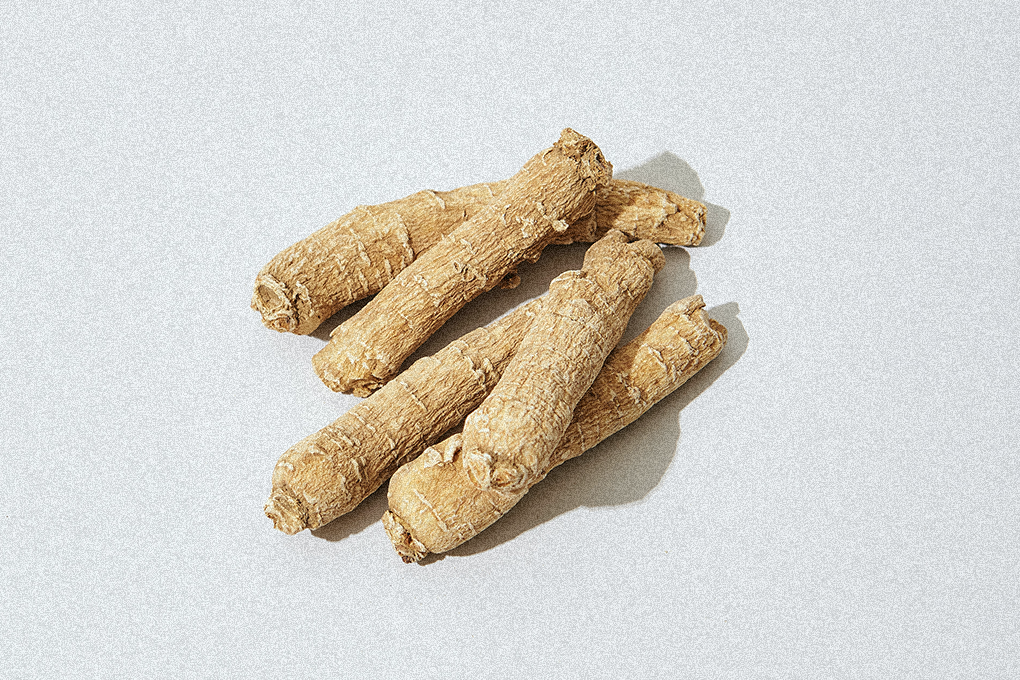 December 15, 2022
Does American Ginseng Keep You Awake
You've probably heard many stories about American ginseng and its health benefits; however, faced with an influx of herbal supplements making all sorts of unverifiable health claims, sifting the wheat from the chaff as far as their health benefits are concerned can undoubtedly be tricky. 
This is compounded by the fact that herbal supplement makers are not required to prove whether their products work. Though they are required to meet certain quality standards, it's mostly a free reign. 
American ginseng has been used for centuries by both Native American healers and traditional Chinese medicine practitioners. Modern medicine practitioners are also starting to embrace the herb, using it with modern medicine for patients needing to boost their immune system and energy levels. 
So, in this article, we explore American ginseng and its potential health benefits. In particular, we will explore whether American ginseng can keep you awake.
This article also tells you where to buy and how to take American ginseng for the best results.
Key takeaways
Ginsengs belong to a family of plants called

Araliaceae

.

The two main types of ginseng are American and Korean ginseng.

While both essentially have the same chemical makeup, differences in their bioactive compound content profiles underpin their different pharmacological effects.

Korean ginseng is believed to be more potent than American ginseng.
What is American Ginseng
American ginseng, also scientifically known as Panax quinquefolius, is a popular herb in North America. Its natural habitat constitutes the deciduous forests of the Ozark and Appalachian regions in the US and Southeastern Canada.
According to research, the herb has wide-ranging potential medicinal properties, including immunomodulation, and could help the body fight diseases and infections. As such, American ginseng is a hugely popular herb and is even considered an endangered species in some states. 
Some studies indicate that American ginseng is an adaptogen that stimulates the body's resistance to physical, emotional, and environmental stressors. The herb also contains ginsenosides – chemicals believed to lower blood sugar and insulin levels. 
Thus, American ginseng may benefit people looking for de-stressors, a cure for diabetes and upper airway infection, and an overall immune system boost. 
American vs Korean Ginseng
Even though American ginseng falls in the same taxonomical category as Korean ginseng, there are many differences between these two. People often confuse them, particularly their capabilities and effects. Anyway, here's what you need to know:
Korean ginseng grows in the southern parts of Asia, while American ginseng predominantly grows in North America.  

Korean ginseng, also known as

Panax Ginseng,

is more powerful and does more than boost the immune system. 

Korean ginseng has more anti-inflammatory compounds, among many other benefits. 

Also, the ginsenosides in Korean ginseng have stronger side effects than American ginseng.

Unlike American ginseng, Korean ginseng is not ideal for pregnant women. 

While Korean ginseng is generally too strong for children, a specific strain of American ginseng is safe for children between 3 and 12 years. Orally, the herb should only be used short-term (3 days only) in 4.5-26 mg/kg doses. 
Benefits of American Ginseng 
The benefits of American ginseng are many and can be assessed on a case-by-case basis. They include;
Boosts Brain Function
American ginseng may also improve brain function. A 2010 study found that this herb could boost working memory and enhance brain function besides overall physical performance. 
The study attributed this effect to a unique ginsenoside profile in the herb that not only boosts brain function but also enhances the immune system function and increases antioxidant levels in the liver. 
Improves Erectile Dysfunction
Many elderly males in North America have another reason to love American ginseng. There are suggestions it can improve erectile dysfunction. 
While research on American ginseng's benefits for erectile dysfunction is still underway, there are indications that the herb may improve the symptoms by increasing libido, enhancing blood flow, and improving sperm quality and mobility.  
What does American Ginseng do for the Body? 
Despite the many claims some herbal companies make regarding their ginseng supplements, here's what we found out:
Reduce Inflammation
According to a 2007 study, American ginseng may combat inflammation by targeting sites that take part in inflammatory mechanisms. Moreover, the herb's rich antioxidant content may help reduce oxidative stress, thereby reducing inflammatory markers.  
Increase Energy Levels
American ginseng has bioactive ingredients like oligopeptides and polysaccharides, which may ease fatigue and increase energy levels. More so, these components help produce energy in cells and lower oxidative stress, thus reducing fatigue. 
A clinical review of 10 case studies found that American ginseng improves chronic fatigue symptoms compared to a placebo for more than 15 days. However, there's a need for more research.
Regulating Insulin and Blood Sugar Levels
Whenever the question, 'what does American ginseng do for the body?' arises, the most common answer by herbal practitioners is its ability to regulate insulin and blood sugar. A study indicated that the right dose of this herb could, indeed, help regulate insulin levels and regulate blood sugar. 
Treatment for Insomnia
Clinical studies indicate that moderate doses of American ginseng may alleviate insomnia. However, high intake may also affect sleep patterns. Thus, American ginseng must be taken with caution when treating insomnia. 
American Ginseng and Blood Pressure
Clinical experts are still researching the relationship between American ginseng and blood pressure improvement. 
So far, since the herb is adaptogenic, it can stimulate the body to resist physical, environmental, and psychological stressors. Moreover, the ginsenosides found in the herb may help stabilize insulin levels and lower blood pressure. 
In many cases, American ginseng has been used to control blood sugar levels, especially among people with diabetes. This herb reduces blood pressure by improving pancreatic cell function, increasing insulin production, and boosting blood sugar uptake in tissues. 
Moreover, ginseng extracts may boost antioxidant production, thus alleviating cells of free radicals, especially for diabetic patients. American ginseng has also been found to be effective in containing insulin sensitivity among patients with type 2 diabetes. 
Other studies show that ginseng stimulates the production of hemoglobin A1c, thus helping to improve sugar control in people with type 2 diabetes.  
Fermented American ginseng is also thought to enhance blood sugar control. In this case, the fermented ginseng is combined with live bacteria, which turns it into a potent form, making the ginsenosides easier to absorb. 
Herbal practitioners suggest that 2.7 grams of fermented American ginseng may effectively lower blood sugar and multiply insulin levels. 
American Ginseng for Energy
Today, American ginseng is a popular natural remedy for many seeking more energy. 
A 2018 study contends that ginseng may increase energy levels and ease fatigue. As noted earlier, ingredients in the herb, e.g., polysaccharides and oligopeptides, mitigate the effects of oxidative stress and increase energy production. Such findings are promising, but still, more research is needed to prove that American ginseng can boost energy and manage stress. 
American ginseng appears to be the more soothing and relaxing of these two varieties of ginseng, while Korean or red ginseng is more stimulating and invigorating. These would make the latter ideal for boosting energy.  
Does American Ginseng Keep You Awake
While American ginseng may help treat insomnia and regulate sleep patterns, it can also keep you awake if taken excessively. According to the National Capital Poison Center, the potential side effects of the herb include insomnia, restlessness, mania, euphoria, and anxiety. These effects can keep you awake. 
It is advisable to take the recommended dosage or regulate the herb's intake to avoid undesirable side effects. But when taken in the right dosage, American ginseng can also boost and improve brain functions such as mood, behavior, and memory. 
Where to buy American Ginseng
From traditional medical systems to a growing body of scientific research, there are indications that American ginseng may have health-impacting qualities. It's an herbal supplement worth trying out!
While there's no shortage of outlets selling ginseng products, we recommend buying herbal supplements from credible health and wellness brands like Dragon Hemp. This manufacturer makes the highest quality ginseng products. So, if you are looking for an easier way to buy ginseng, you can simply order it from Dragon Hemp's online retail platform.
Often, it is difficult for consumers to tell whether a ginseng product is of good quality, especially given the wide array of products labeled 'ginseng.' However, it would be helpful to look at the third-party testing certificate of analysis. This gives you an in-depth analysis of the product and its contents.
Ginseng and CBD together
CBD and ginseng may easily be the new 'power couple' of herbal supplements. CBD's health benefits are the subject of numerous studies, with its anxiolytic, anti-inflammatory, and pain-relief properties increasingly getting more attention. 
American ginseng is also undergoing intensive research to establish its effectiveness in curing wide-ranging health problems. Also, the fact that these two compounds have been used extensively in traditional medical systems suggests they may have therapeutic value after all. So, pairing CBD with American ginseng is a new frontier with immense potential benefits.
Our Reach Energy + Focus capsules are formulated to achieve three goals: clarity, energy, and focus. They are made with premium CBD, an array of Chinese herbs, and American ginseng to stimulate the brain and promote blood circulation, helping you power through daily activities. 
While alternative medicines should not be used as a substitute for standard care, more evidence continues to reveal that American ginseng has many medicinal properties that can curb fatigue, mental disorders, respiratory infections, and diabetes. 
American ginseng and blood sugar is still an exciting investigative topic among researchers. However, just like in the case of any dietary supplementary, the Food and Drug Administration (FDA) continues to advise curious and potential users of the ginseng root on the importance of consulting a healthcare professional before indulging. This ensures that consumers are first aware of the biological effects of the many supplementary in the market today. 
How to Take American Ginseng 
You can take American ginseng in many ways. That's because it comes in various forms, e.g., pills, powder, raw roots, or oil supplements. In its native land Peru, ginseng roots are chewed raw.
However, some methods are better than others because they allow for exact dosing. Pills and powder are particularly preferable for people who want precise doses. As always, keep to the recommended dose. Natural herbs can be toxic if used indiscriminately!
American ginseng can also be mixed in soups, salads, tea, and hot water recipes.
A popular but simpler way to take American ginseng is in tea. Herbal experts believe that ginseng tea allows the essential nutrients to be active, making them easier to absorb than other methods. What's more, making ginseng tea is quite easy.
The good news about natural herbs is that you have an almost endless number of ways to take them. It comes down to how you prefer to take supplements.
If you take beverages in the morning, you can consider adding ginseng powder to your morning cup of tea or coffee. If you are a smoothie or protein shakes person, go right ahead and add ginseng powder to these too!
Final Thoughts
Like other herbal supplements, taking too much American ginseng might pose health risks. So, we recommend sticking to the dosing guidelines indicated on the label.
Overall, a dose of one to two grams daily of American ginseng in raw form is sufficient. If you decide to take it in extract form, limit the amount to 200-400 mg daily.
Depending on how you feel, these dosing amounts can be increased from time to time. Ideally, this should be done with the guidance of a qualified herbal professional.
So, if you want to try American ginseng, start with the standard ginseng extract. It contains a decent amount of ginsenosides that are sure to benefit your health.
Also, we recommend taking American ginseng before meals when the stomach is empty. This allows for better absorption and more benefits.  
We recommend, of course, that before treating any condition with herbal medicine you consult with a medical professional for a complete diagnosis of your symptoms and a discussion of your course of action or treatment. Ensure that any medication you may be taking has no adverse interactions with traditional medicine and herbal remedies! This is especially true if you're taking medications like blood thinners or calcium channel blockers. 
Feel like yourself again.
Peruse our collection of plant-based therapeutics blending time-honored herbal remedies with next-generation cannabinoid extracts.