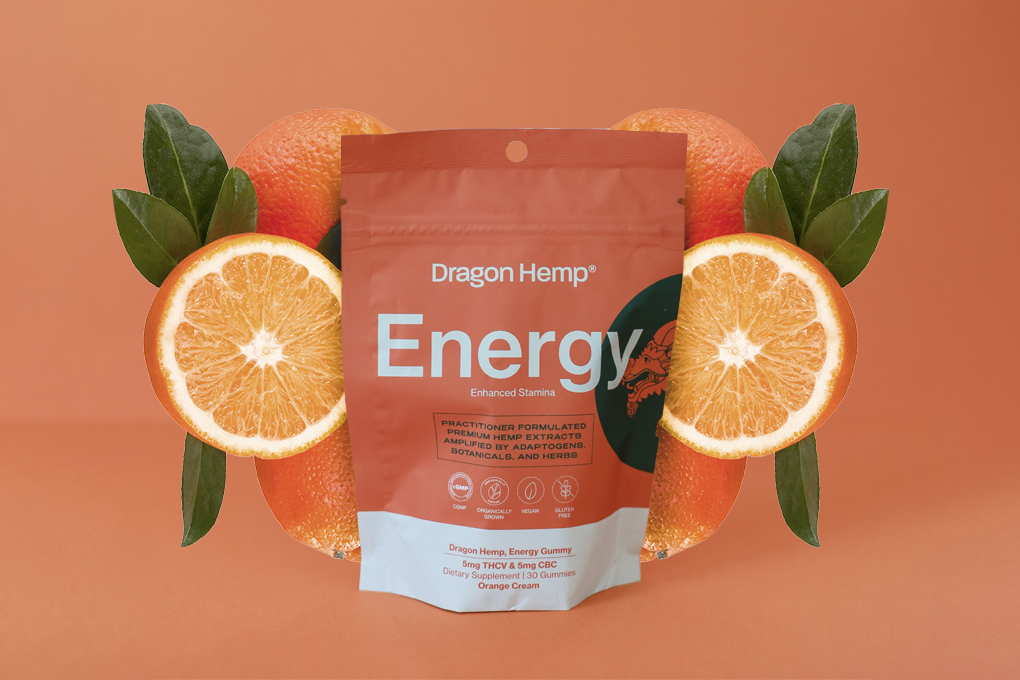 October 28, 2022
CBC Cannabinoid Effects
Did you know that the hemp plant has over 100 cannabinoids? Besides the most common ones, say CBD and THC, many others have effects that support the plant's functions.
Well, Cannabichromene is one of them. Besides being one of the major cannabinoids that are also non-psychoactive, it holds the potential to provide many benefits to our bodies. These include being a strong anti-inflammatory agent, aiding with pain relief, helping with certain symptoms of stress, and even potentially acting as a neuroprotector.
If you are curious about the effects of this cannabinoid and how it could help with your wellness goals, we've put together a simple guide to understanding CBC. From its origins to known research, you'll find the basics so you can decide whether taking Cannabichromene could be an option for you. 
Key takeaways
Cannabichromene, known as CBC, is one of the major cannabinoids found in hemp, is non-psychoactive, and is fully legal according to federal law.

CBC is one of the most studied non-psychoactive cannabinoids, with studies showing that this cannabinoid could be pretty useful for pain relief.

Some of the most important benefits of this cannabinoid include pain relief support, neuroprotective properties, and even aid with anxiety and depression symptoms.

Cannabichromene can produce a synergistic effect with other cannabinoids, such as THC or THCv, in different products to provide a stronger potential for pain relief.


What is CBC cannabinoid?
Cannabichromene, also known as CBC, is one of the most abundant cannabinoids in the hemp plant. It's naturally non-psychoactive but holds plenty of potential wellness effects thanks to the way it interacts with our endocannabinoid receptors.
This powerful compound, like CBD, plays a significant role in the hemp plant. And much like its cannabinoid sibling, this compound is also legal thanks to the 2018 Farm Bill. That is, as long as it is hemp-derived and products contain less than 0.3% of Delta-9 THC.
CBC was first reported in the isolation of hemp in 1966 but has recently been explored further thanks to the expansion of the hemp market. It represents about 0.3% of the cannabinoids found in the plant, and some strains might have a special affinity to this cannabinoid.


CBC cannabinoid research
While CBD and Delta-9 THC are the most well-examined when talking about research, there have been investigations into what Cannabichromene is and its pharmacology. In fact, it is one of the six cannabinoids that we have the most insights about, including Cannabigerol and Tetrahydocannabinolic Acid.
This overview of major phytocannabinoids mentions at least four major studies of CBC, first by Brown and Harvey in 1990, another one in 2010, and more recently, the research about the TRP interaction in 2014.
The most important takeaways from these reports are that CBC can be found in a significant quantity in certain strains thanks to cross-breeding, that the cannabinoid is a major CB2 stimulant, and that it doesn't affect the CB1 receptors at all.
Other papers, like this animal study of non-psychoactive cannabinoids from 2014, reported that Cannabichromene could help relieve pain and even potentiate the analgesic effects of Delta-9 THC.
Let's go a little deeper into the actual mechanism of CBC with our nervous system.


What does CBC cannabinoid do?
As we mentioned above, CBC interacts with our nervous system. Specifically, it can stimulate the endocannabinoid receptors of our body. Unlike other cannabinoids, it does not affect the CB1 receptor but instead stimulates the CB2 receptors.
These receptors are involved in the management of inflammation and have a role in pain management as well. Interacting with these receptors, it is believed that CBC can stimulate the production of chemical signals to alert the body to lower swelling.
Besides this, CBC also positively affects adult neural stem cells, leading to a potential for better brain function and overall neuroprotective properties. There's also evidence that CBC may add to other hemp-based compounds' effects and increase these effects.
Of course, more research is needed to confirm these findings, but initial results seem to show that CBC is a promising cannabinoid.
Now that we've explored how CBC interacts with the human body let's get into some of the known effects of CBC.


CBC cannabinoid effects
CBC, while non-psychoactive, still has several effects on the human body. First, it won't give you a high because of its inability to bind to the CB1 receptors. However, it has shown the potential to help alleviate pain perception and increases the release of the body's natural endocannabinoids.
It can also allow for these cannabinoids to remain in our system longer, meaning it has the potential to expand the bioavailability of other cannabinoids. 
One of the compounds that CBC stimulates the production of is known as Anandamide. This molecule is known for its mood-enhancing properties, which show potential for the management of mood-related diagnoses.
CBC also produces an "entourage effect", which in simpler terms, means it can potentiate other compounds that act in the endocannabinoid system. When taken together with other compounds that interact with the CB1 receptor, such as CBD, THC, and even THCv, CBC has the potential to help to enhance the effects they have on the body.
Knowing the effects of CBC, we can now delve even deeper into some of the potential uses that science for found with this cannabinoid.


CBC cannabinoid benefits
For a non-psychoactive cannabinoid, Cannabichromene has a lot going on. Thanks to its interaction with the nervous system, it has the potential to be used as an anti-inflammatory and possibly an antidepressant. Though much more research is needed to confirm this.
This last property is very interesting, as CBC is believed to have the potential to help with the treatment of anxiety and depression. With the use of Delta-9 THC and CBD, this paper concluded that together the cannabinoids could deliver an entourage effect and aid with mood regulation and mood-boosting properties.
Now, as an anti-inflammatory aid, CBC also shows great potential. Research has shown that the use of CBD and CBC greatly reduces the swelling and pain receptors in animals. 
This mixed approach helped the scientists conclude that these two non-psychoactive cannabinoids could also help as therapeutic agents.
Besides these two potential benefits, recent studies have shown that CBC might positively affect stem progenitor cells. These cells are essential to healthy brain function and help the brain's balance, also known as homeostasis.
This shows the promise of several effects besides being neuroprotective, such as managing with oxidative stress, which could all lead to neurological diseases, including Parkinson's and Alzheimer's.
So to sum it up, what we know so far about CBC means that it could be a great aid for different ailments. It holds the potential for neuroprotective effects, managing inflammation, and shows potential for management of anxiety and depression symptoms. All of which are great reasons to continue researching this incredible cannabinoid to confirm it's medicinal potential.


CBC cannabinoid dose guide
Like most cannabinoids, there are no therapeutic guidelines about the right dosage of CBC because there just isn't enough clinical research available on the dosage. There are a few general tips from users. They usually stick to 5-10mg of Cannabichromene as a first step and slowly increase in 5mg intervals weekly for a month, depending on how you feel.
This method is called microdosing and is pretty useful for understanding and listening to your body's needs. It is also an excellent method to introduce a new supplement to your diet, as you can adapt the dosage to your needs.
If you want to start taking CBC, the Energy Gummies at the Dragon Hemp store are a solid first choice. Each gummy has 5mg of premium CBC and 5mg of THCv extracts. They come in a 30-pack, and each edible is discreet and easy to cut up and microdose.
The gummies come in an Orange Cream flavor option which is discreet and delicious, perfect for taking after a long day or for helping your muscles relax during the day. You can check them out at our store over here.


You can also learn more about what CBC is in the following video:



Feel like yourself again.
Peruse our collection of plant-based therapeutics blending time-honored herbal remedies with next-generation cannabinoid extracts.